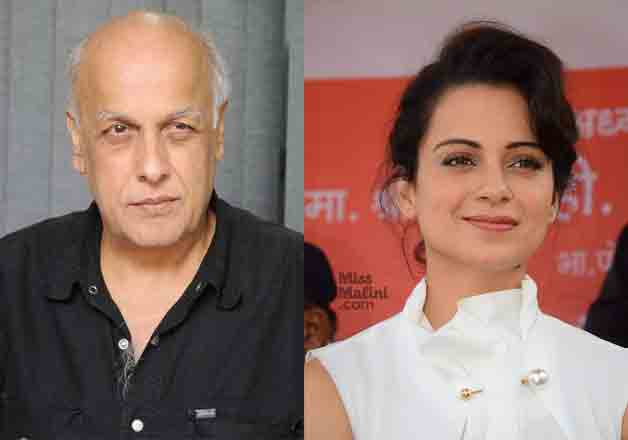 Filmmaker Mahesh Bhatt, who gave break to actress Kangana Ranaut in 'Gangster', recently reacted on her tiff with director Karan Johar and said that the actress was a self-made woman and her fight with Karan will die a natural death.
Th director added that both the celebrities need to solve the matter.
Mahesh Bhatt told an entertainment portal that Kangana has struggled hard in her career, and she deserved applause for that. He was quick to add that if any of her statements didn't go down well with Karan then they should resolve the matter. He further stated that people in the same industry can't be at logger heads for long time, and thus the fight between the two is like a family quarrel that will die soon.
Mahesh said, "It is a family quarrel which will die its natural death. We cannot be in the same industry and keep animosity for long time."
The filmmaker stated on Kangana's 'nepotism' remark that it was difficult for him to believe that the National Award winning actress was referring Alia Bhatt on the celebrity talk show. He talked about Alia's struggle saying that she was also a self-made lady like Kangana. Mahesh Bhatt added that he and Karan Johar were not good friends, thus the director was not naïve to risk the image of his own company by launching his daughter.
It all started with Kangana Ranaut calling Karan Johar the flag bearer of nepotism on his celebrity talk show 'Koffee With Karan'. After that the war of words started with the ace director asking the actress to leave the industry if she finds it bad. Kangana also gave him back saying that she was not going anywhere.