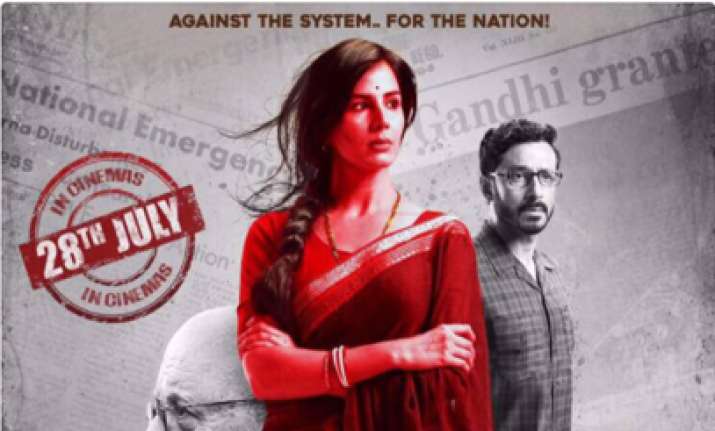 Madhur Bhandarkar's Indu Sarkar, which is based on Emergency has created a lot of buzz ahead of its release and now the film is once again in news as the filmmakers has refused to organise a special screening of film for any political party.
Bhandarkar has turned down Congress leader Sanjay Nirupam's demand to screen his upcoming film Indu Sarkar before it is screened for the censor board. 
Indu Sarkar is based on Emergency and in a letter addressed to the Central Board of Film Certification (CBFC) chief Pahlaj Nihalani, Nirupam had shared his concern over the portrayal of party veterans like Indira Gandhi, Sanjay Gandhi and other senior leaders of Indian National Congress in the film. 
"There is no question of showing the film to Congress or any political party, till the time the censor hasn't passed the film. It is my prerogative whom I should show or not show my film. Nobody can force me to show them the film. I would tell Congress people to come and watch the film in theatres before making such comments on a film which hasn't even released, or cleared by the censor board," Bhandarkar said. 
Also Read: Indu Sarkar Chadhta Sooraj song: Neil Nitin Mukesh and Kirti Kulhari look impressive, watch
The filmmaker said his movie, slated to release on July 28, does not talk about any individual and uses Emergency just as the backdrop. 
"Some people sent me legal notices... Jagdish Tytler wrote a letter that he wants his portrayal in good faith. Mr Nirupam also wrote that he wants to see the film," Bhandarkar said. Bhandarkar said political pressure does affect him and his family is worried about the whole matter. Art has no boundaries but these kind of things put pressure on a filmmaker. It's just bullying tactics. My wife and daughter are worried about this whole thing," he claimed. 
For more Entertainment stories click here
(With PTI Inputs)