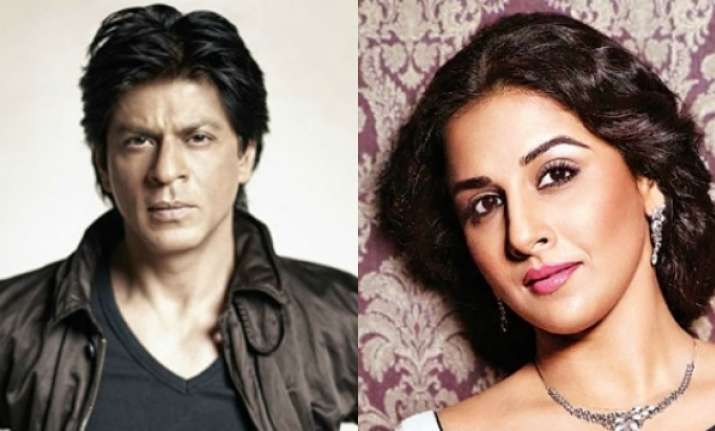 At a time when the Bollywood film fraternity is mourning the death of noted filmmaker Kundan Shah, who died of heart attack on Monday, Vidya Balan shared something special. The Begum Jaan actress said  her all-time favourite Hindi film character is that played by Shah Rukh Khan in Kundan Shah's Kabhi Haan Kabhi Naa, which also featured Suchitra Krishnamoorthi.
"He is awkward, foolish and even a lying guy (liar) in the film, but you just can't help but root for the guy and that's what SRK's eyes do. He tells you anything on the screen and you would buy it. No wonder he endorses so many products," Vidya quipped.
Vidya Balan also said she is "very greedy" when it comes to the performance of her films. "I want all my films to do well in theatres first and then do good in festivals, I am very greedy that way. One film just won't do me any good."
Vidya also spoke about being inspired by Iranian movies, which she feels are simple and big-hearted. Her own forthcoming movie "Tumhari Sulu" is on similar lines.
"I have watched a lot of Iranian movies at (previous editions of the) MAMI film fest and they inspired me a lot. The storytelling and performance in those movies were very simplistic, but the films were with a very big heart. I just hope I get to do more of those kind of movies. I feel my upcoming 'Tumhari Sulu' is one of those kind of movies."
Vidya is also a member of the Central Board of Film Certification (CBFC).
"Now I get to see a lot more films from what I used to in the last few years and I am enjoying it. It is fun," said Vidya.
(With IANS Inputs)
For more entertainment news and updates, follow our Facebook page