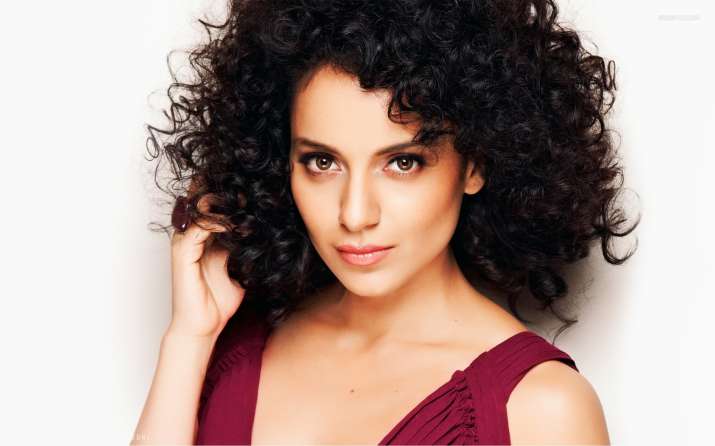 Actress Kangana Ranaut who is currently promoting her upcoming film 'Rangoon' has recently hinted being in a relationship. She stated that she has experienced true love and is in a relationship . The beautiful actress also revealed her wedding plans saying that she wanted to get married this year.
With the ongoing fever of Valentine's Day, Kangana was asked by a leading daily about her take on true love. The actress who is known for speaking her heart out stated that she has experienced it and is in that kind of a relationship.
Kangana said, "I am in a relationship like that. It has already happened to me."
The actress also spoke on heartbreaks and stated that she hardly takes a week to get over relationship. Kangana further stated that she never look back when the relationship gets over.
The National Award winning actress also made a shocking revelation when she said that she never met her exes, but her former lovers have always wanted to get back with her.
The actress added, "I have a record of never going back to my exes, never meeting them again. All my exes want to get back with me, that's also a record I hold."
The lady also spoke on her wedding and stated she would like to take nuptial vows this year. She said, "I want to get married this year and hopefully, it should happen."
Last year, the actress made many headlines owing to her legal tussle with actor Hrithik Roshan. Now, it seems that she is happy and content. But who stole Kangana's heart? It is yet to be known.
On a related note, 'Rangoon' that also features Saif Ali Khan and Shahid Kapoor along with Kangana is slated to release on February 24.