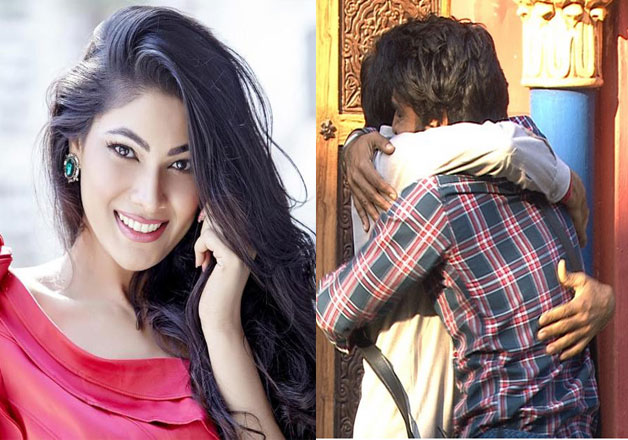 One of the most popular TV reality show 'Bigg Boss' was full of emotions yesterday. Today also, there are going to be many emotional moments in 'Bigg Boss'.
In the coming episode, Lopa Mudra will meet her sister Bhagyashree after a long time in the house. The celebrity contestant couldn't stop her tears from falling when she saw her sister, and Bhagyashree on the other hand informed her that she was doing very well on the show.
Not only, Lopa but Manveer also got the chance to meet his father. In today's episode, Manveer father hugged his son tight asking him about the injury that he suffered during one of the tasks. Both of them were too emotional to say anything, housemates standing mum were watching them with teary eyed.
But, not everything can be so simple in 'Bigg Boss' house as Bani J would only be allowed to meet her best friend Gauhar when two of the other contestants Swami Om and Manu would agree to be nominated.
What would be Swami Om's decision? Tonight you will know. The episode is surely to tug at your heartstrings.
In the last episode, as a part of the task, Priyanka Jagga also met her two children. Whereas, Monalisa's boyfriend Vikrant, also entered the house and confronted Manu. He also talked about the proximity between Manu and his girlfriend.
After watching so many fights and hullabaloo in the house, tonight will be a welcoming change for all viewers.