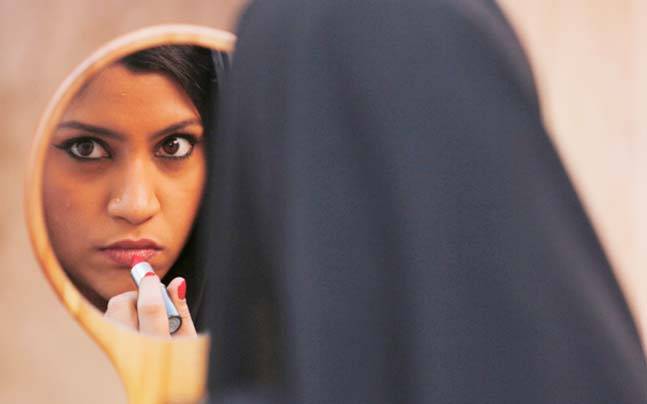 Lipstick Under My Burkha, the movie which garnered humongous controversies even before its trailer went out. Be it for its title, or its so-called obnoxious sex scenes, there wasn't a single easy thing for the makers of the film, Alankrita Shrivastava and Prakash Jha. The Central Board of Film Certification labelled it be 'Too lady-oriented' to be released in India. While the movie already bags 11 national as well as international awards, it went through a really hard time to get a release date in its own native land.  
Also Read: Lipstick Under My Burkha: Ekta Kapoor says problem is with society, not CBFC
Now, the much looked-for trailer of Lipstick Under My Burkha is here and it is even sassier and daring than we expected. The movie is all about four women who delves into the world of sexual fantasy, freedom and dreams. In the entire length of the trailer, the four strong-headed women are seen slamming the patriarchy and prejudices right into their faces. They aren't going to stop until they get what they've been denied in the name of 'Sharam' and 'Lihaaj'. 
Also Watch: MOM Trailer 2: Movie is going to be a merciless battle between Sridevi and Nawazuddin Siddiqui and we're up for it!
Within the few minutes of release, the Twitterati went berserk and no single being can stop himself from praising the bold move by the makers despite the bakcklash from the CBFC. In fact, right in the beginning of the trailer, the movie takes a dig on CBFC board and how their 'Sanskaars' became a stumbling block for such an audacious movie to come up to the front. Earlier, the film was denied the certificate for being too obnoxiously sexual, however later it was granted an 'A certificate' after the Film Certification Appellate Tribunal (FCAT) overruled the CBFC's decision. 
It's the film they didn't want you to see.
The new #LipstickUnderMyBurkha trailer launches today at 4.30 pm. Stay tuned! 💋 pic.twitter.com/Jat6Qy8PAG

— 💄 Under My Burkha (@LipstickMovie) June 27, 2017
To see whether the film is really distastefully sexual or not, watch the trailer here.