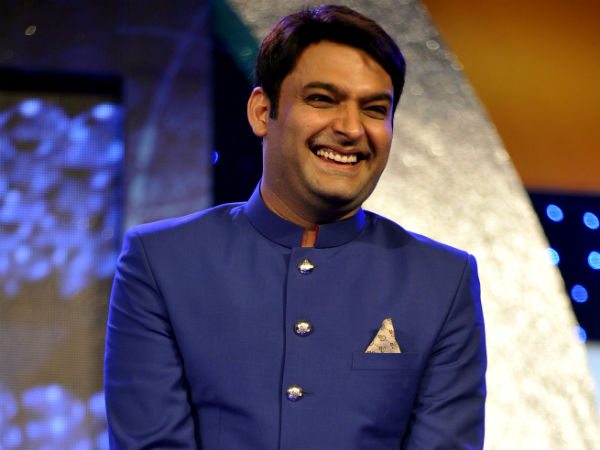 Ace comedian Kapil Sharma who is rising high in his career as his popular reality show 'The Kapil Sharma Show' is doing good when it comes to TRP.
But, yesterday the actor was in competition with himself, as his debut episode on celebrity talk show 'Koffee With Karan', having Karan Johar as host, was aired at prime time on Sunday night.
Both the shows 'The Kapil Sharma Show' and 'Koffee With Karan' were telecasted on the same time, and thus it will be interesting to see, Kapil in which channel will win the TRP race.
Interestingly, while Kapil was a guest on KWK having Karan Johar as the host, Kapil was hosting TKSS.
Yesterday, some members of India's Blind Cricket Team, who won the T20 Word Cup for the second time, was seen on 'The Kapil Sharma Show'. They not only talked about cricket but vice-captain of the team Prakash also showcased his singing talent, and crooned a beautiful song.
The episode was inspiring yet funny.
On the other hand, Kapil Sharma gave one of the best episodes of the season when he graced the 'Koffee' couch on the famous 'Koffee With Karan'.
From admitting his crush on actress Deepika, to making a confession of gate-crashing Shah Rukh Khan's party, Kapil gave many funny moments to his fans. Not to forget his suggestion, 'Don't drink and tweet'.
This goes without saying that the actor was good in both the shows.
But, it depends on the audience in which way he liked the comedy king, hosting the show or becoming the guest.
Well, the TRP's will give the answer to this question soon.