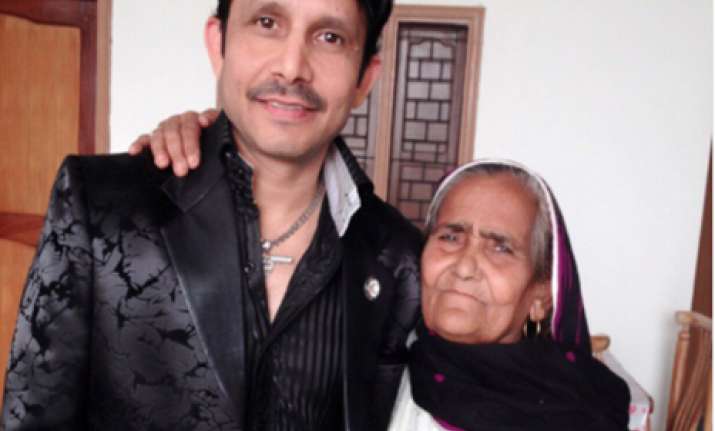 When the entire nation was busy giving surprises to their mother on Mother's Day, a self-proclaimed critic Kamaal R Khan (KRK) revealed a few shocking details about his mother.
KRK said that his mother was so fed up of his cinema addiction habit that once she even wished to poison him. 
KRK, who is known for his outspoken attitude further said that this is a thing of past and now his mother feels proud of her son. KRK even claimed himself to be the most notorious among all his siblings. 
She missed it
She could have been 'mother of the nation' for saving us from you

— Badass (@KickAssBadasss) May 14, 2017
Further, sharing few of his childhood memories KRK said his father always wanted him to be a farmer. But KRK wanted to fulfill his dreams, therefore he chose to continue his studies.
KRK, who has also acted alongside Ritesh Deshmukh in Ek Villain was quite passionate about films and his passion always lead into a trouble at home. He was often scolded by his parents for this passion.  
Hats off to the mother who is proud of a son like you who keeps humiliating her on twitter every time...

— Muhammad Asif Memon (@MuhammadAsifMe1) May 14, 2017