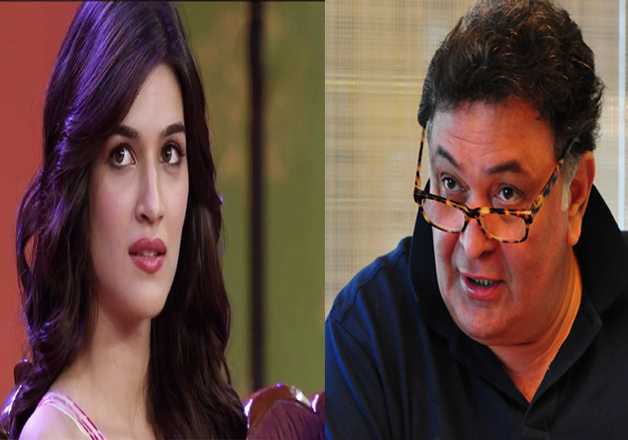 Rishi Kapoor recently lashed out at younger generation of stars for skipping Vinod Khanna's funeral. And now Raabta actress Kriti Sanon came forward to give express her take on it.  
Discarding Rishi Kapoor's statements Kriti said it is not at all true that younger lot of stars are emotionless. 
Well no other celebrity has yet reacted to Rishi Kapoor's statement yet and Kriti is the first star to respond to his sarcastic comment. 
Kriti said that it was just a situational thing that celebs couldn't attend the funeral.
On 27th April when Vinod Khanna passed away, Rishi criticised Bollywood celebs who attended Priyanka Chopra's party same day and missed Khanna's funeral. 
Reacting to it Kriti said, "I would like to believe it was situational. I don't think the present generation is less attached. I personally am emotional about people who I know and I am around."
She further said, "There can be individual reasons for people who knew Vinod Khanna and worked with him, but still were not there (funeral). There might be people who were not in Mumbai or were travelling. I can't comment on someone as to why they didn't turn up."