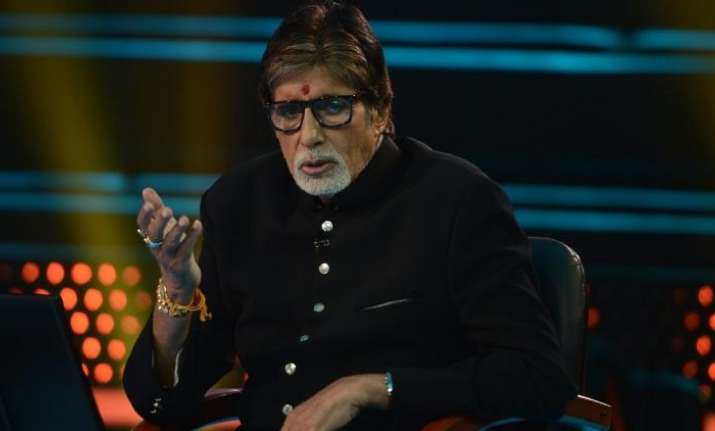 The latest episode of Kaun Banega Crorepati 9 hosted by megastar Amitabh Bachchan started with rollover contestant Simran. The lady was playing very well and used her first lifeline after the fifth question and gave the correct answer. She utilised her second lifeline to answer the seventh question. While answering the eighth question, Simran's father joined her on the hot seat as 'jodidaar' and she gave the correct answer.
Simran had one more lifeline left but she chose to save it for more difficult questions and gave an incorrect answer to the 10th question that could have won her Rs 3,20,000. The lady who had Rs 1,60,000, went home with only Rs 10,000.
This is actually sad as Mr Bachchan suggested the lady to play patiently and use lifeline if she is confused. But, her dream to win the big amount couldn't be fulfilled.
After this, Big B again started fastest finger first and Rekha Devi from Haryana got the chance to sit on the hot seat. She revealed that she has adopted 11 stray dogs. The lady utilised her first lifeline for an easy question and will continue to play in the upcoming episode.
Kaun Banega Crorepati season 9 is aired on Sony channel from Monday-Friday at 9 PM.
For more entertainment news and updates, follow our Facebook page