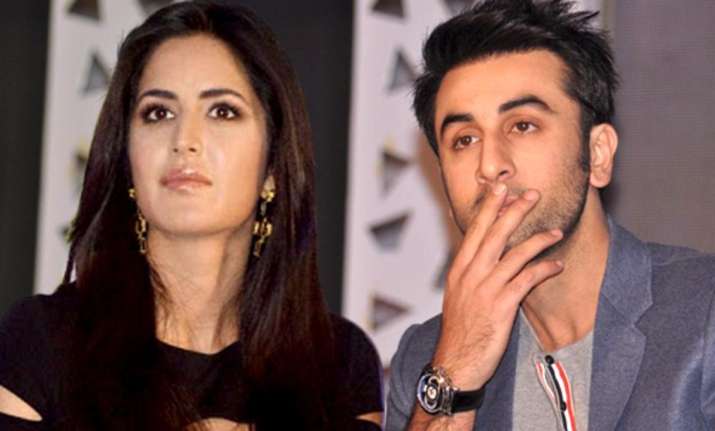 The leading lady of Jagga Jasoos Katrina Kaif is apparently not happy with her director Anurag Basu. A Jagga Jasoos poster shows Katrina sharing a lip-lock with former beau Ranbir Kapoor and, the actress isn't much happy about it.
Further, it was said that the actress was not in favour of releasing the poster and has expressed her desire to see all the creatives before they are unveiled.
While Anurag isn't happy with these requests, we don't know how things are going to shape up.
In the meanwhile, Ranbir and Katrina are currently shooting a few song sequences for the movie.With 29 songs in the film, it is going to take a while for the film to finally hit theatres! 
In fact, it was earlier mentioned how Jagga Jasoos would be releasing on April 7. But with the shoot still going on, it is going to be delayed. We now hear that a date post-July is being worked out, but the studio (Disney) is not keen on announcing anything before they are absolutely certain about it.
And while the film has been jinxed, the storyline looks impressive. A boy on a hunt to find his missing dad, runs into this beautiful yet blonde lady. What follows is some twists, turns and hilarious moments. 
The fantastic storyline coupled with the fact that Katrina and Ranbir will be seen in a film for the first time after their break up, might help generate a good buzz before its release.