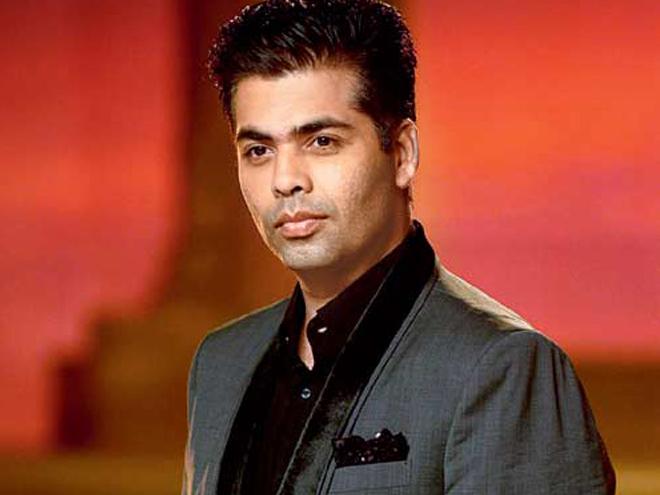 In a bid to bridge gender gap in Bollywood, filmmaker Karan Johar on Thursday announced an award for female filmmakers at the 18th MAMI film festival.
Speaking about the award, Karan said that this special award called MAMI MasterCard Best Indian Female Filmmaker 2016 award aims to strengthen female voice in Indian cinema. Strictly for Indian movies the prize money of this award is Rs 15 lakhs.
"Over the last five years, we've made some progress here but it's much too little. The representation of both genders onscreen can only benefit with the inclusion of more female voices. This award is a step toward that," Karan told press here.
The 18th edition of the renowned film festival will feature 180 movies form 54 countries, including features, documentaries and short films. This year at the event director and screenwriter Sai Paranjpye and acclaimed filmmaker, Jia Zhangke will be felicitated with Excellence in Cinema Award.
Doling out on why Sai Paranjpye was chosen for the honour, filmmaker Vishal Bharadwaj said that her movies have been a milestone in Indian cinema. He said that over her career spanning four decades, Sai's movies have defined certain humanity. He added that though her movies are sans heroes and villains, she narrates the story of common people and her work inspires many filmmakers.
The 18th JIO MAMI Film Festival which was unveiled on Thursday in a press conference witnessed actor Kangana Ranaut along with the Board of Trustees - Karan Johar, Zoya Akhtar, Rohan Sippy, Anurag Kashyap, Vikramaditya Motwane, Siddharth Roy Kapur, Manish Mundra, Vishal Bhardwaj and Dibakar Banerjee with Star Co-chairperson, Kiran Rao and Festival Director Anupama Chopra.
Festival Co-Chairperson, Kiran Rao said, "It's been a very exciting year for the Academy. Firstly, we are now a year around presence. We launched the MAMI Film Club in May with a conversation between Sir Ian McKellen and Aamir. We have followed that up with India premieres of films such as Brahman Naman and India in a Day. The Academy is committed to bringing you great film content and conversations not just in October but through the year."
The Jio MAMI Mumbai Film Festival with Star is less than a month away from offering the city a movie extravaganza unlike any other. The festival is set to kick off on 20th October.
(With IANS Inputs)