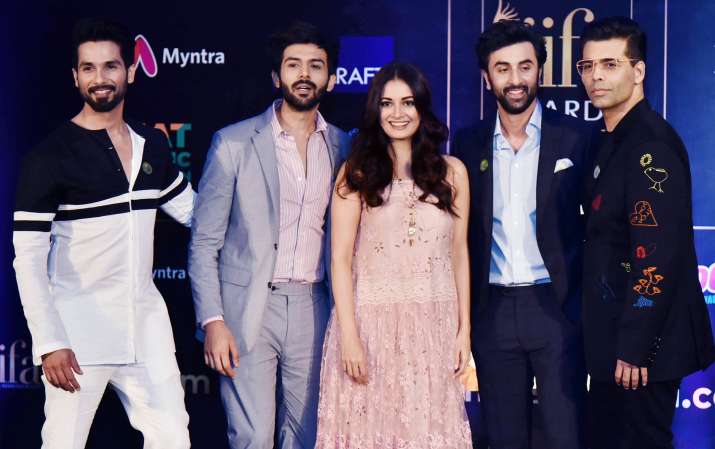 Delhi cheered as filmmaker and IIFA advisory board member Karan Johar announced the 19th edition of The International Indian Film Academy Awards (IIFA) in Thailand this year. Karan Johar was joined by a bevy of Bollywood celebrities such as Ranbir Kapoor, Shahid Kapoor, Kartik Aaryan and Dia Mirza. Bollywood is excited to go back to Thailand for IIFA after 10 long years. It was a kind of "homecoming for Ranbir Kapoor" as he would be performing in Bangkok this time too, said Karan Johar. 
This year the IIFA awards will be hosted by Karan Johar and Riteish Deshmukh. Who doesn't love their offline chemistry and impeccable comic timings. And we all know Karan has a way with words, and we love listening to him.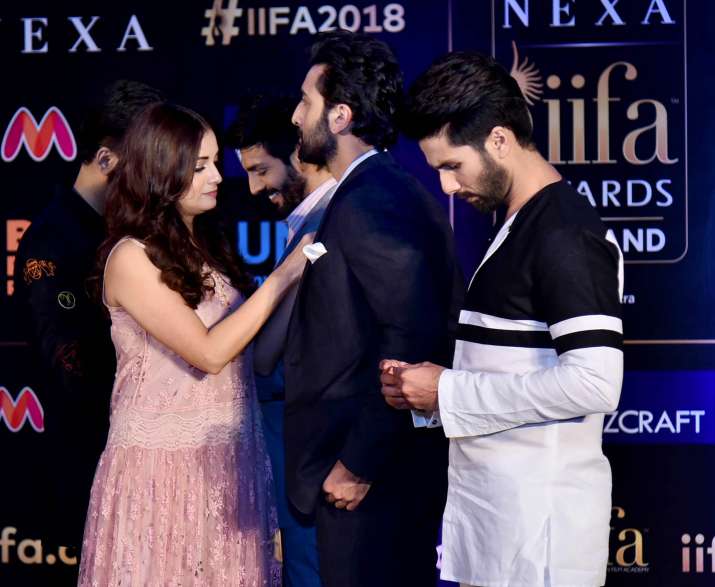 The Ae Dil Hai Mushkil director is associated with IIFA from the year 2000 when the awards ceremony opened for the first time at The Millennium Dome in London. Speaking fondly about it, he said, "IIFA is much more than an award ceremony. It has now been entrenched in the DNA of our film fraternity. It goes beyond being just a ceremony of entertainment. It's industry award that awards excellence on every platform. Also, it's like an industry holiday. Everyone comes together as a true bonafide film fraternity." He added, "It's an emotional journey for me. I remember my father (Yash Johar) being the part of the first advisory board of IIFA. He sat diligently in an old school way trying to seat movie stars so that they would get the right placement. From then to the year 2004 when he was awarded the lifetime achievement award, that particular IIFA in Singapore will remain special to me forever. It is that IIFA that I search for on YouTube and listen to the speech I gave for my father. It's that image of me hugging my father that beautifully lies in my memory as that was the last time I hugged him on a public platform."
Talking about Ranbir and Shahid, Karan said, "This year we have a very rare appearance of Ranbir Kapoor who last performed in IIFA Bangkok 10 years ago. We have a debutant Kartik Aaryan who has delivered a 100-crore movie and will be hosting the IIFA Rocks event. Just like me, there is glamorous Dia Mirza. Then there is Shahid Kapoor who has been a friend of IIFA and he has been a solid support."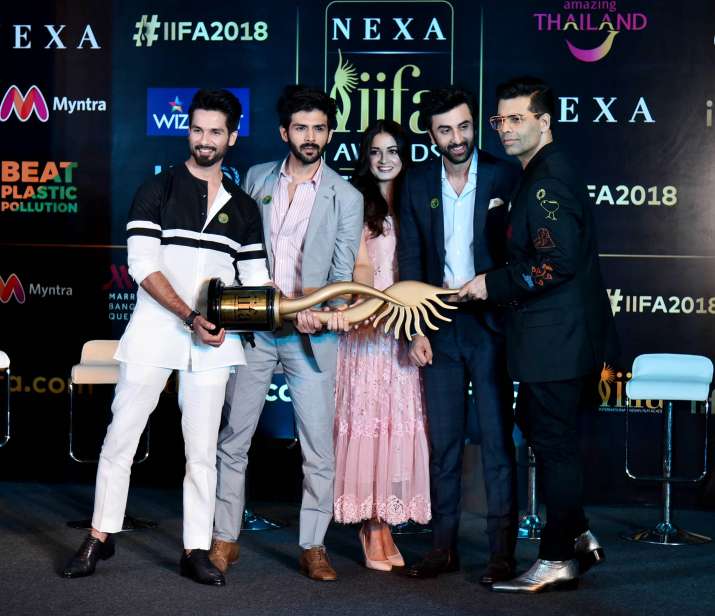 Talking about Salman Khan as a host, Karan said, "It's always Salman Khan, who has the best after parties. He is definitely the man who brings everyone together in one room. So every time there's IIFA and Salman is there, there's always a big after party in his room."
Karan and Ranbir pulled each other's leg. On a lighter note, while promoting Ranbir Kapoor's Sanju, Karan said, "We can't wait to watch Sanju on June 29. Ranbir that's my plug for you on this platform." Coming up with a smart comeback to this, the Rockstar actor said when asked if there will be a big performance from him this year at IIFA, "I don't know if there will be a big performance as we leave that to Karan Johar's sangeet performances. (he was referring to Sonam Kapoor's sangeet where Karan had performed on some hit tracks). But yes, I am excited to perform in Bangkok as this is the place where I won my first IIFA award for Saawariya."
Kartik Aaryan, who is the current flavour of Bollywood after his hit Sonu Ke Titu Ki Sweety, said out loud the name of the film about 20 times, which is tough since the name is quite a tongue twister. At the conference, Kartik Aaryan said that he was excited to debut as a host at IIFA Rocks this year. "As an actor, you always want to be a part of something as big as IIFA, whether to perform or host. IIFA certainly gives you the biggest audience to entertain with your performance and I look forward to hosting a great show," quipped the Pyar Ka Punchnama actor.
IIFA is set to be held at Siam Niramit, in Bankok from June 22 to June 24 this year.