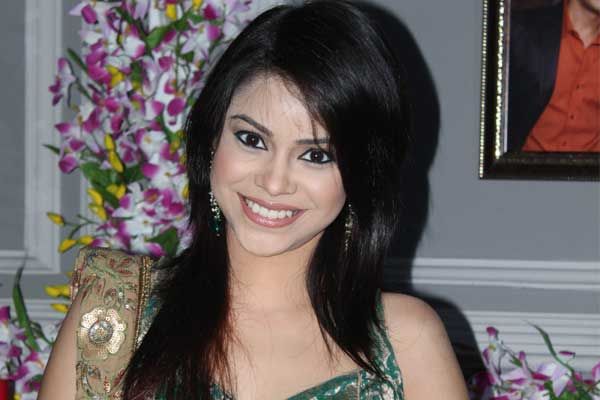 Sumona said that she loved doing theatre but decided to make a switch to television as it was not "paying enough". The 29-year-old actor said that television has made her career and has given her the chances to explore films as well. Sumona said, "I love the craft of acting and I do theatre, television and films only because I love acting. I don't have any reservations when it comes to these three mediums.''

 

"When I was doing theatre, I realised it was not paying enough so I looked at television and after several years of hardships I got my due because of television and eventually films happened," she said. 
Sumona's big TV break came with "Bade Achhe Lagte Hain" in which she played a negative character. The actor says the industry tends to typecast, but she has tried her best to avoid getting pigeonholed. "When I played a grey shade in Bade Aache Lagte Hai I was only getting offers for negative parts for the next six months. I did it (negative part) because I wanted to try something different,'' she said. 
"With The Kapil Sharma show everybody wants to offer me comedy parts only. So, it does happen for a bit but then I am choosy about work and I do wait for a good offer to come my way," she said.

 

Sumona said that she makes sure every show that she does is different. Her next project is Dev, a finite thriller series. 
"With the concept of finite series you know there is a start and end to the show. It is not a regular show. It is fictionalised mystery thriller, there is drama and romance as well," she said. 
In the show, Sumona plays the part of Meera Banerjee, a single mother. The show also features Ashish Chowdhry in the lead role. 
Also Read: Kapil Sharma's on-screen wife Sumona Chakravarti talks about his poor health, dipping TRP
"Meera has had a failed relationship, she is a young mother, who has a seven-year-old son. She talks to the dead people and spirits. Fate brings her into the life of Dev. Though they are at loggerheads when they meet, eventually they become closest of allies," she said. 
To be aired on Colors channel, "Dev" will premiere on August 5. 
For more entertainment updates, follow our Facebook page
(With PTI Inputs)