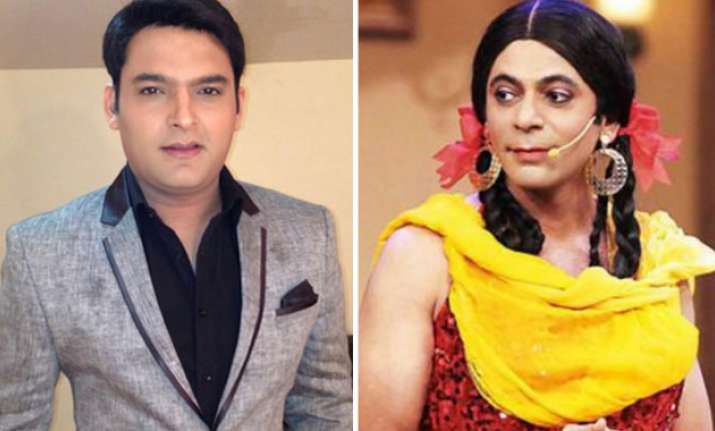 A source informed that Kapil Sharma raised his hand on his equally famous co-star Sunil Grover. The team was returning from Melbourne and Sydney after performing at a stage show. During the flight, the comedian had an ugly brawl with his co-star Sunil Grover.
Kapil Sharma not only raised his hand on the co-star but also hurled ugly abuses at him. Sunil Grover, on the contrary, stayed mum while being assaulted. The fight caught attention of fellow passengers and the crew has to intervene to get the matter in control.
A while ago, the actor decided to spill the beans on his ugly brawl with Sunil Grover. He said, retaining his trademark witty manner, "Mujhe yaad nahi (I don't remember). Actually hamari har flight main ladai hoti hai (We fight on every flight)…har jagah ladai hoti hai (We fight everywhere)…It is a healthy fight…We fight for work…We fight for good work."
Kapil is very famous for his quick-wit and diplomatic answers. This statement seems to be of similar kind. Let's see if any of his fans buys the reason he gave behind his fight with Sunil. Speculations are rife that Sunil Grover is going to quit the show following the fight.