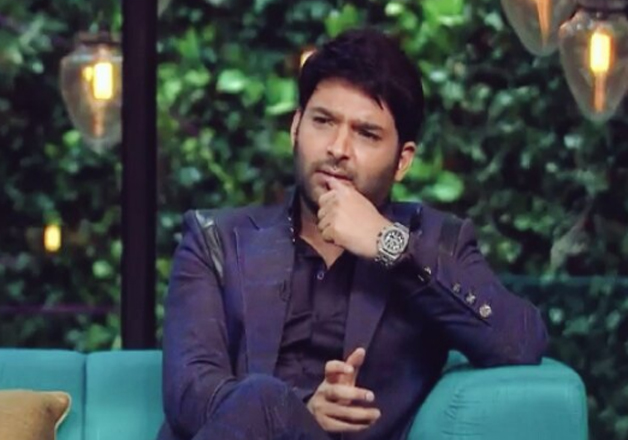 Comedian -Actor Kapil Sharma made his debut on the popular celebrity talk show 'Koffee With Karan' last night, and left everyone in splits when he made some hilarious revelations.
Kapil told Karan Johar about his crush on actress Deepika Padukone and admitted gate-crashing SRK's party once. The Host of 'The Kapil Sharma Show'  was at his candid best on the show, which is fifth season.
Here are 5 revelations Kapil Sharma made on Karan Johar's show:
The actor who has showed his liking for actress Deepika Padukone on many occasions stated on the Koffee with Karan that he has a crush on the actress. He jokingly said that the dimpled beauty should understand how much he love her.
Kapil also revealed a story where he gate-crashed Shah Rukh Khan's party. The ace comedian said that during the time of 'Dilwale', his cousin went to see SRK's house Mannat and when they reached there, a party was going on. He added that guards mistook him as guests, and allowed him inside. And when he decided to back off, Gauri Khan saw him, and invited him inside the house. He added that he apologised to SRK for coming uninvited to the party, the superstar then asked Kapil Sharma to get relax as nobody knew that he was not invited.
When Karan Johar asked Kapil Sharma about his late night tweets, he advised people not to drink and tweet. He further said that Twitter is very dangerous place to be, and PM Narendra Modi should introduce a rule that a person signing up for micro blogging site Twitter should be given a legitimate licence.
The actor also made fun of his English on the show saying that his English is over the top. However, he kept mum when quizzed on sex.
He even asked Karan Johar if they are going to air the episode adding that when he got the call from the director of the show he thought it was a prank.