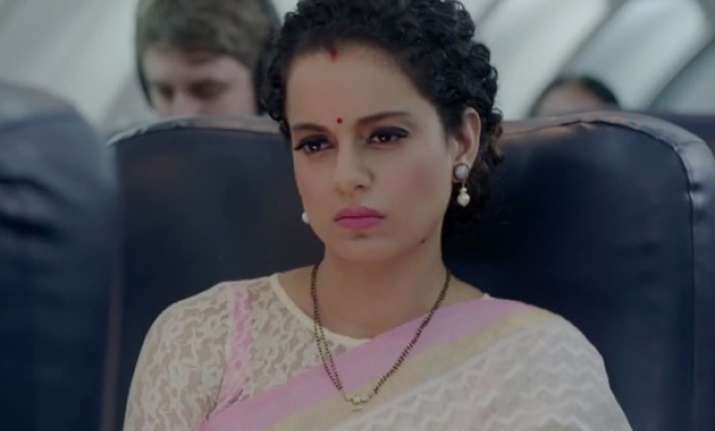 New Delhi: Bollywood actress Kangana Ranaut has come a long way since 'Fashion' days. The diva has not just carved a niche for herself in the industry but has proved herself time and again.
In fact, Kangana has also won National Award twice for her acclaimed performances in Fashion and Queen.
Indeed, the actress is quite loved and appreciated for her talent.
But not many people are aware of the fact that this talented 'queen' of B-town was once the 'unwanted child' for her parents.
Shocked? Well, this is absolutely true and this revelation was made by Kangana Ranaut herself.
While interacting with the media on the occasion of the International Women's Day, Kangana stated how she grew up being constantly reminded of her 'unwanted existence'.
"My parents had a child before Rangoli, who died within 10 days of his birth. He was called Hero. My parents couldn't emerge from the loss of that baby boy. But then Rangoli happened and she was taken care of, there was a huge celebration," the 'Katti Batti' actress told reporters. Kangana, who has an elder sister Rangoli and a younger brother Akshat, said that her parents could not come to terms with the fact that they had another girl child.
"But when I was born, my parents, my mother especially, couldn't come to terms with that fact that they had another baby girl. I know these stories in detail because every time a guest visited, or there was a gathering, they repeated this story in front of me that how I was the unwanted child," Kangana added.
The actress, who has acted in women-oriented films like 'Queen' and 'Tanu Weds Manu Returns', said it was very hard to be constantly reminded that she was someone who was not 'meant' to be in this world. "It's very hard to live in an environment where you're reminded, constantly told that your existence just happens to be here...that you are not meant to be here," she said.
Kangana said she never accepted the stereotype that boys are more important than girls, which often led to certain 'discomfort' while growing up. "From my side, there was no acceptance to this fact that I am any less than anyone around me. So there was a certain discomfort that I felt growing up that I am not seen as I want to be seen as," she said.
The diva, without any godfather in the industry, has actually proved that she is no less than any other Bollywood celebrity.
Currently, Kangana Ranuat is working on her forthcoming movie 'Rangoon' opposite Saif Ali Khan and Shahid Kapoor.