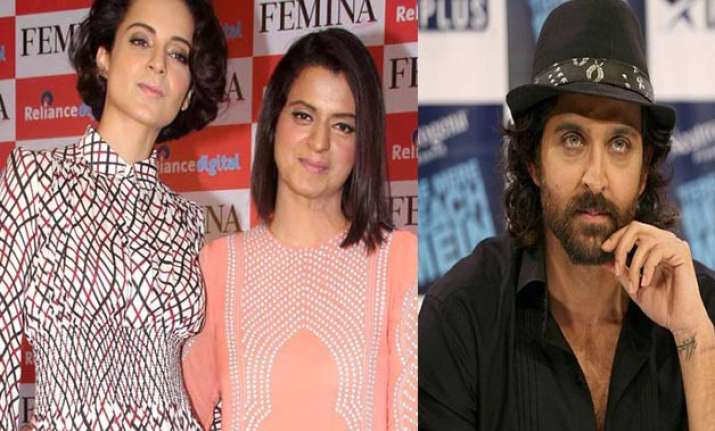 New Delhi: Bollywood actress Kangana Ranaut is going through a tough phase these days and the credit goes to her ongoing legal battle with Hrithik Roshan.
Hrithik and Kangana, who were reportedly dating, have slapped each other with a legal notice making weird accusations.
In fact, they have even revealed out several details of their mysterious relationship.
Indeed, it is a difficult time for the 'Queen' actress. Though, the actress is standing out strong but, reportedly, she has been taken aback with all this mess.
While the actress has been reportedly left alone in her tussle, it's her sister who is holding her back in this time as well.
We all know that Kangana is quite close to her sister and they share a very special bond. And a recent incident does prove this.
Recently, when Kangana Ranaut came back to Mumbai, she was bombarded with questions regarding Hrithik Roshan and the controversy.
While the diva chose to stay mum and avoided saying anything, she was being probed over the issue continuously.
This is when her elder sister came to her rescue and defended her in front of the media.
Rangoli got irked with this constant probing and stated, "Are you guys crazy? What has happened to you guys? Can't you be a little human?"
Later Kangana too spoke to the media urging that she needs some personal space and will speak up on the matter when she is comfortable.
Currently, Kangana Ranaut is busy shooting for her upcoming movie 'Rangoon' also starring Shahid Kapoor and Saif Ali Khan.