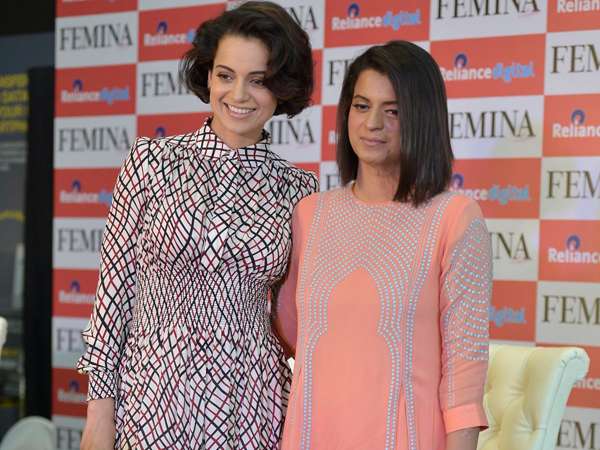 Kangana Ranaut and Hrithik Roshan feud seems to be ending soon, as the latter has chose to remain mum now. But Roshan feud seems to be ending soon, as the latter has chose to remain mum now. But Kangana and Aditya Pancholi's controversies aren't seeing a halt anytime soon. In case you've missed out on entire Kangana Ranaut-Aditya Pancholi fiasco, let's take you back in time for a brief moment. The Simran actress revealed some shocking facts about her abusive relationship with Aditya Pancholi on popular TV show Aap Ki Adalat. After the interview went viral, Aditya's wife, Zarina Wahab came forward to put her stand on the matter. 
In an interview with Pinkvilla, she said that Kangana Ranaut never approached her for help. She also claimed that she never considered Kangana as her daughter. Conclusively, Zarina Wahab refuted all the claims made by the Queen-actress on Aap Ki Adalat. Though, Kangana who's busy promoting her film Simran, didn't speak on the matter, but her sister Rangoli Chandel is having a field day on Twitter. 
Rangoli Chandel took to Twitter to bash Zarina Wahab in a series of tweets. She blames Aditya Pancholi's wife for her equal contribution in her sister's exploitation. Rangoli spoke volumes blaming Zarina Wahab and her husband for mistreatment of her sister.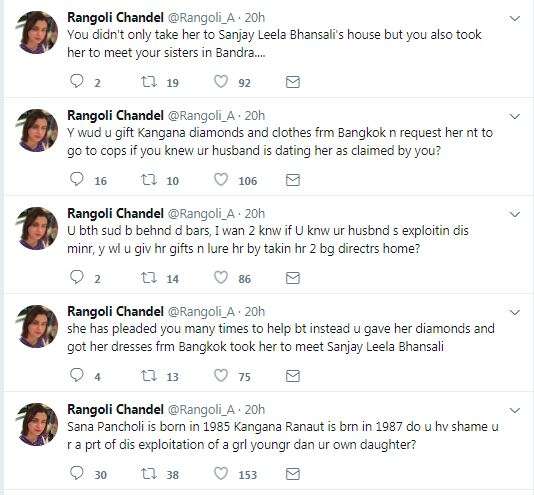 Rangoli Chandel slams Zarina Wahab in a series of tweets
Speaking to Indian Express about Rangoli's Twitter marathon, Kangana said, "We are very excited, she (Rangoli, Kangana's sister) had a terrible time before, as she had a miscarriage, she had a terrible time. But now she is very happy and very hormonal. So I ask her to not tweet please, but she keeps on tweeting very impulsive things, and I am like, can you please not do that? So, we are very happy, and the baby comes in November first week. We are looking forward to it."
Earlier, Sona Mohapatra penned an open letter to Kangana Ranaut accusing her of disservice to feminism. To this Rangoli rebuked Sona with an equal impact.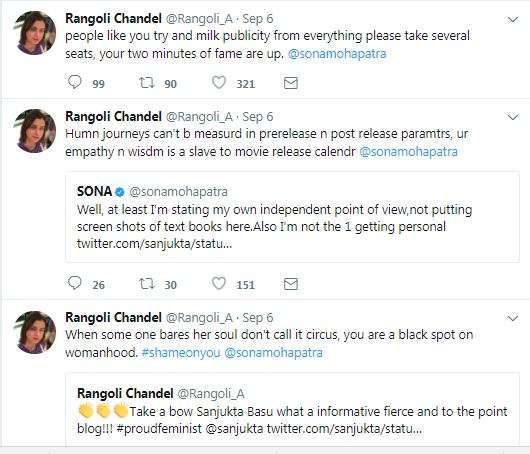 Rangoli slams Sona Mohapatra on Twitter 
On Aap Ki Adalat with Rajat Sharma, Kangana Ranaut spoke candidly about her past relationships with Hrithik Roshan, Aditya Pancholi and Adhyayan Suman. Though, Hrithik Roshan chose to remain silent, Aditya's wife Zarina Wahab expressed her views in an interview with Pinkvilla
​Missed out on Kangana Ranaut's Aap Ki Adalat episode? Watch it here: 
For more entertainment news and updates, follow our Facebook page