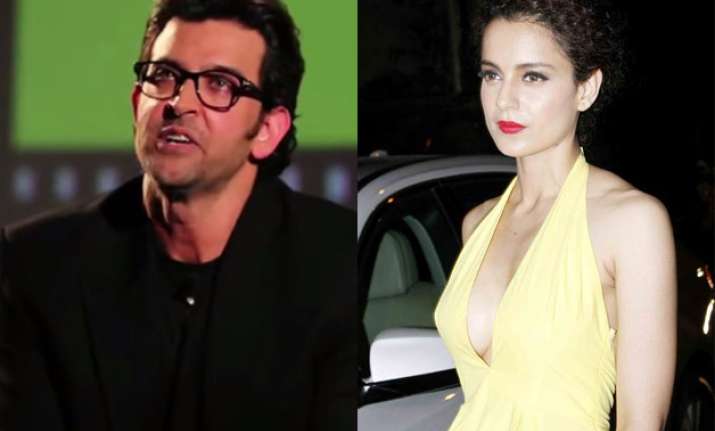 New Delhi: Actors Hrithik Roshan and Kangana Ranaut are currently making the headlines and it is all because of their ongoing rivalry over their alleged love affair.
In fact, their rivalry is getting uglier with every passing day since the ex-lovers took a legal turn over their fight.
This all began after Kangana referred to Hrithik as her 'silly ex'. According to the media reports, Duggu called the diva after her statement and the two had many heated arguments and the 'Bang Bang' actor warned the diva at that time that he would take legal action if she did not clarify her stance. However, Kangana remained adamant on her statement.
While Hrithik had just said that as a warning, however, the actor was then encouraged by someone to send a legal notice to the 'Queen' actress.
Wondering who it could be?
Well, he was none other than Hrithik's father Rakesh Roshan who influenced the actor after which he went on to slap Kangana with a legal notice.
And now, the two celebs have indulged in a nasty blame game making weird accusations about each other. Wonder what more has to come in this acrimonious fight between Hrithik Roshan and Kangana Ranaut.