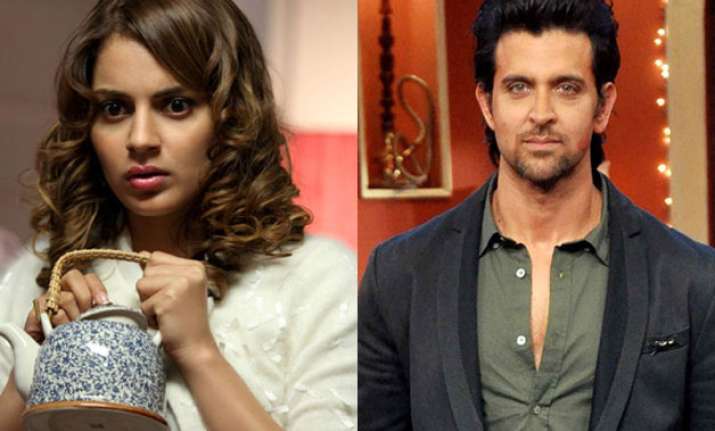 New Delhi: The ongoing cold war between Hrithik Roshan and Kangana Ranaut is getting murkier with every passing day.
Both the celebs, who were once rumoured to be dating each other, are not just able to stand each other at present, but are also not leaving any stone unturned to take a dig at each other.
In fact, both Hrithik and Kangana have now resorted to go with the law as they slap each other with a legal notice.
While Hrithik has accused Kangana of defaming him, Kangana has charged the actor of intimidation and threat.
However, as per the recent buzz, the legal notice sent by Hrithik Roshan claims that the 'Queen' actress is suffering from a mental disorder.
According to the media reports, Hrithik's notice claims that Kangana suffers from Asperger's syndrome which makes her imagine things.
Although, it is quite surprising to hear such a thing about a talented actress, Kangana in return has claimed that it is Hrithik who is mentally sick.
In fact, Kangana has rubbished all the allegation made by the 'Krrish' actor in his legal notice saying they are baseless and has warned him to call off the notice.
Looks like, these ex-lovers are in a mood to give each other a real hard time.