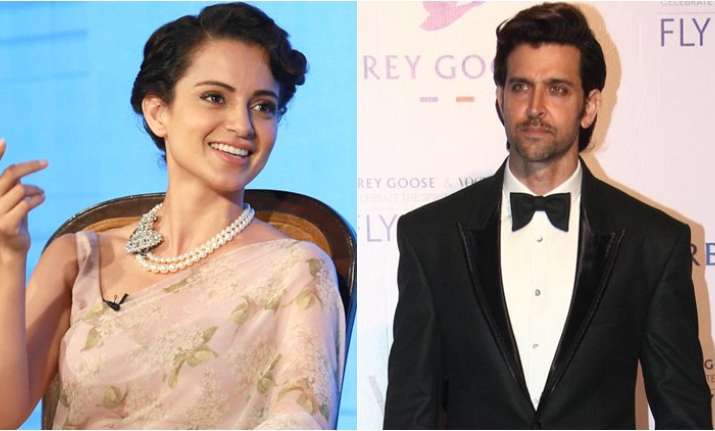 Actors Kangana Ranaut and Hrithik Roshan's legal battle seems to have reached dead end, as Mumbai police couldn't verify the source of mails allegedly send by the superstar to actress. The forensic department of Mumbai police have, reportedly, submitted a 'NIL report' in the scandal.
The aforementioned mails were the ones that Kangana claimed were sent to her by Hrithik, though the latter denied and said it was some imposter. The cyber police in Bandra Kurla Complex failed to find anything on the email ID 'hroshan@email.com' as the server is located in the US. Hence, the police are likely to shut the case.
Sanjay Saxena, joint commissioner of police, Crime Branch, told a leading daily that it was difficult to know who was using the account.
Another senior official said that the case was a dead end. He further added that only data from a server would have helped in tracing the user of the email ID.
The latest outcomes in the case have not surprised Kangana's lawyer, Rizwan Siddique. Siddique, while conversing to a daily said, that this only confirms that there was no imposter in the first place. He said Kangana has always asserted that the mails were sent by Hrithik only, so this finding is in their favour.
Earlier this year, the tussle between Hrithik Roshan and Kangana Ranaut rocked Bollywood. It all started when the Queen called Duggu her crazy ex doing things to get her attention. Hrithik vehemently denied any relationship with Kangana and filed a case against her for maligning his name. What followed was a mud singling and washing dirty linen in public with both parties making shocking allegations against each other.
With the police saying that the case is a dead end and Kangana's lawyer happy about it, let us wait out to see the reaction from Hrithik's side.