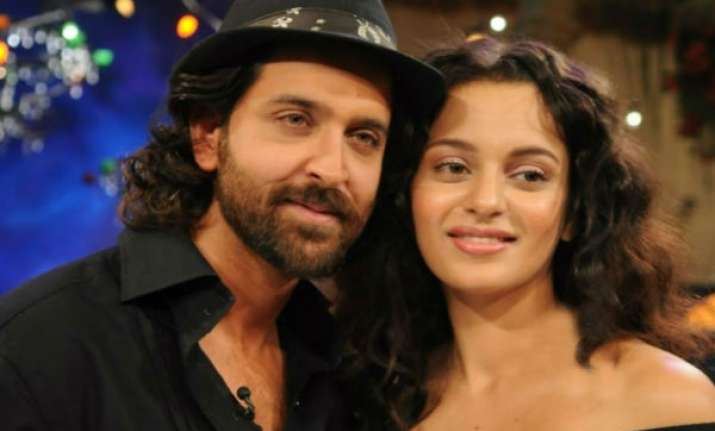 New Delhi: Actors Hrithik Roshan and Kangana Ranaut have started a controversy which will stay in minds of cine buffs for a really long time. The two were rumoured to be dating but the news died with time. Until, Kangana called Hrithik her 'silly ex'.
Kangana opened a closet filled with dark secrets and Hrithik too followed suit. The two exes slapped each other with legal notices, 'Krrish' actor filed for defamation while 'Queen' actress accused Hrithik for threatening and intimidation.
While the drama is taking new turns each day, a latest statement by Kangana's lawyer points out that the two want closure. Rizwan Siddiquee told PTI:
"It has all gone ugly. Their (from Hrithik's side) statement is subdued. He (Hrithik) is deviating from the matter. We are waiting for their next move. But we want the matter to end soon"
On the other side of the table, Hrithik's lawyer Dipesh Mehta's words seem that they are extending an olive branch.
"We would just request the police to speed up the matter (with regard to fake email account in Hrithik's name). We hope it will end soon,"
Mr Mehta told PTI.
Both the actors issued an official statement alleging each other recently. Their love story was definitely short lived but one shrouded in controversy. Once this case resolves we wonder what will happen when these two will come face to face each other in future. After all, it is a really small world.