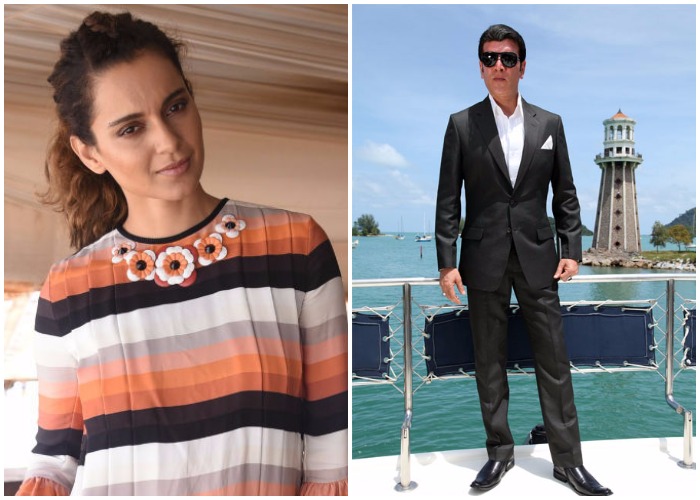 Actress Kangana Ranaut created a stir last month for her shocking revelations on Bollywood biggies like Hrithik Roshan, Karan Johar and Aditya Pancholi. While Hrithik Roshan and Karan Johar chose to remain mum on the matter, Aditya Pancholi and Zarina Wahab spoke volumes about Kangana's allegations. Earlier, Aditya Pancholi sent a legal defamation notice to Kangana Ranaut for the public thrashing on national television. Ranaut alleged that Aditya Pancholi kept then-juvenile actress on a house arrest and also accused him for physically assaulting her. 
Kangana's lawyer Rizwan Siddiquee replied to the legal notice. The Simran actress spoke unabashedly about her abusive relationship with Pancholi, mentioning the physical and mental trauma she went through the entire course of their togetherness. Siddiquee received the legal notice on September 26, and sent the response on Saturday.
Siddiquee said in a statement: "The defamation notice received by the Advocate representing Aditya Pancholi and Zarina Wahab have been duly replied to. My client who has been a victim of crime has largely spoken about her personal experiences, which were already reported on various media platforms since the year 2007".
"Besides the laws of the land do not give any added advantage to any male person to silence any (victim) woman under the threat of filing defamation proceedings against her," he added.
Kangana Ranaut appeared on Aap Ki Adalat, hosted by Rajat Sharma. During the interview, she spoke openly about her relationship and fallout with popular actor Hrithik Roshan. She also lent her opinions on the nepotism remark she made about filmmaker Karan Johar on the show Koffee With Karan. KJo remained silent on the issue and so did Hrithik Roshan. But Aditya Pancholi's wife Zarina Wahab completely thrashed Kangana's claim on her husband. 
(With IANS Inputs)