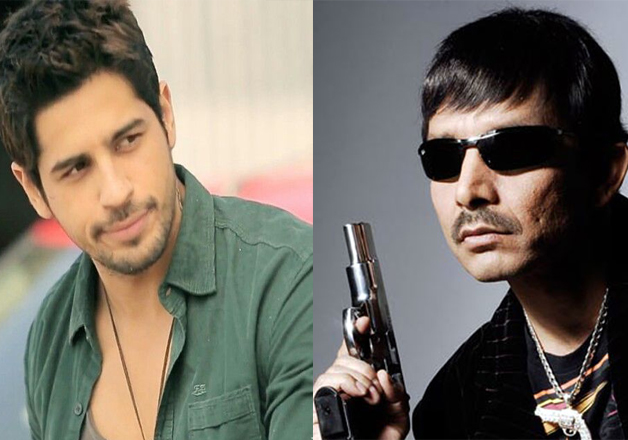 Kamal R Khan aka KRK known for his outspoken attitude taking a dig at actor Sidharth Malhotra said he should leave Reshma Shetty immediately for his bright future. KRK even made a veiled remark on Salman Khan and Aftab Shivdasani.  
KRK didn't stopped here, he further continued to create buzz on the internet with his controversial statement and even targeted actor Aftab Shivdasani indirectly through his comment.
KRK directly asked the Kapoor & Sons actor, Sidharth to leave the company of Reshma Shetty otherwise he will also become Aftab in next two years. 
KRK tweeted: 
It is worthy to mention here that Sidharth was recently spotted with Reshma and Alia Bhatt at Karan Johar's residence. Reshma has been managing the profile of Sidharth for quite some time after parting ways with Salman Khan.
Rumours were making rounds that Salman has parted ways with Reshma's talent management company – Matrix. Notably, the actor was associated with her for almost nine years. Reports also suggested that Salman had a 'very close bonding with the company. It is also believed that Reshma helped Salman to get a transformation and image makeover. 
However, according to the reports published in Mumbai Mirror it was said, "Another young star is planning to pink-slip her. His income isn't anywhere close to the superstar's, but his sun is surely rising. So the lady has cut her commission to a size that suits everyone, because better to have something rather than nothing."
Well, Sidharth has already made a mark in the Bollywood and let's see if such comments is going to affect him or not.