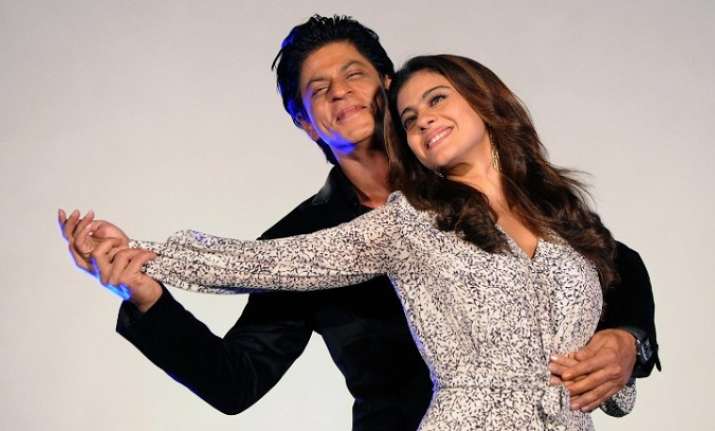 Fans praise Shah Rukh Khan and Kajol's natural chemistry when they are sharing the screen. But do you know that the duo is great friends in real life? In 2015, Kajol made a comeback in Bollywood with another romantic film, Dilwale with Shah Rukh Khan. A romantic number from the film 'Gerua' voiced by Arijit Singh became immensely popular for its music and exotic locations in the video. But shooting for the music video wasn't as fun as it seems. They had to go to different locations to shoot one sequence of the song. 
The cast of Dilwale, including Shah Rukh Khan and Kajol were at a waterfall in Iceland to shoot the video. Everything was going as planned till Shah Rukh Khan accidentally lost his balance and almost lost his life if it hadn't been for Kajol. In the video released by Red Chillies Entertainment 'Making of Gerua', Shah Rukh Khan revealed how he owes his life to his friend Kajol. 
In the 7-minute long video, Shah Rukh Khan can be heard saying, "I owe you my life, Meri ye zindagi ab tumhare naam ho chuki hai (My life is now yours)."
Watch the video to see the thrilling video of how Kajol saved Shah Rukh Khan's life.