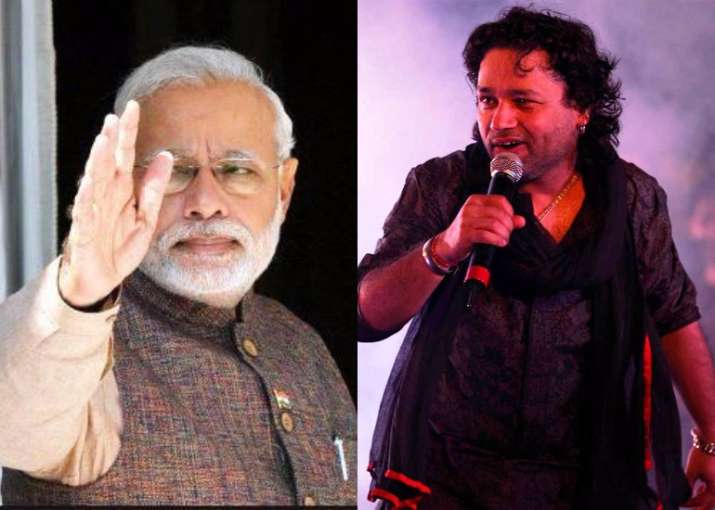 Singer-composer Kailash Kher celebrated his 44nd birthday yesterday. Though the day was special for the 'Teri Deewani' singer, but it was made even more special when he was wished by the Prime Minister Narendra Modi himself. The singer was more than just elated to see his birthday wish. On Friday, he turned 44 and launched the video of his last year's single 'Bhole Chale'. 
The "Saiyyaan" crooner shared a photograph of a greeting card signed by Modi on Instagram on Saturday night. The postcard read: "Dear Kailash, may God bless you with happiness and prosperity! Happy birthday to you."
The ecstatic singer captioned the image: "Amongst millions of our well-wishers... the Head of Nation PM Narendra Modi ji also wished me on my birthday, and the launch of our new video 'Bhole chale'. Thank you so much for all your love and blessings."
The "Allah ke bande" hitmaker had previously said that "Bhole chale" is a "simple and eccentric gift to all the music nomads and millions of Shiv bhakts all over the world... a gift to all those who await for the moment to capture bliss of life".
Also Read: Birthday special: Listen to Kailash Kher's soulful songs from Baahubali and other films
Meanwhile, Bollywood actress Priyanka Chopra wishes Milo Ventimiglia on his birthday on Twitter by tweeting, "Happy birthday Milo Ventimiglia. Hope this year brings you all the joy and happiness ever! Here's to love and laughter! Xoxo,"
(With IANS Inputs) 
For more entertainment stories, click here