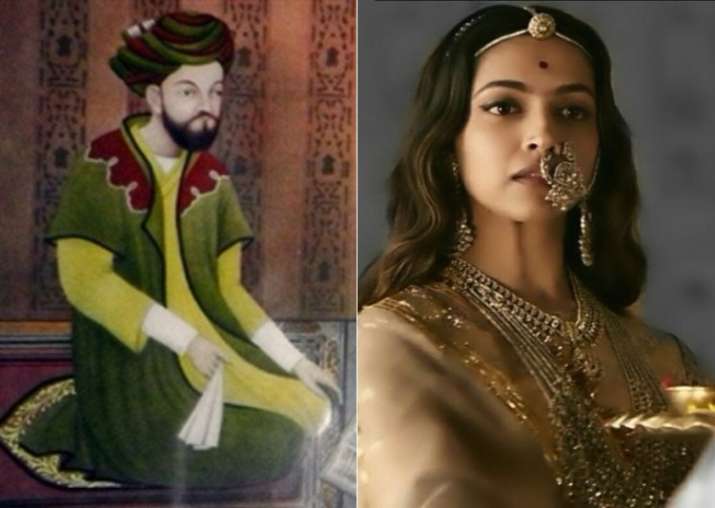 The villagers of Jais — a small town in Uttar Pradesh's Amethi district and the birthplace of Sufi poet Malik Mohammed Jayasi, who originally wrote Padmavat, the poem on which Sanjay Leela Bhansali's magnum opus Padmaavat is said to be based, have demanded their pound of flesh — a portion of the film's earnings.
Filmmaker Sanjay Leela Bhansali's Rs 150-crore movie is based on Padmaavat, a 16th-century poem written by Jayasi, who gives an account of a Rajput queen of Chittor choosing to kill herself rather than be captured by Delhi's Muslim ruler Alauddin Khilji.
Radical Rajput groups want the movie banned, saying it has distorted history and shows queen Padmavati in a bad light. But the controversy over the film, which is set for release on Thursday, has least affected the residents of Jais, also spelt Jayas.
"Since the film is based on Padmavat, Sanjay Leela Bhansali should announce a share of the profit for Jais so that the Jaisi Memorial can be renovated. This town has a school in the name of Jaisi, a research institute, a poorly maintained park and a lone wall that remains from his 16th-century house. If Bhansali gives the money, we can restore the lost glory of the place," said Mohd Ashraf, a local resident.
The villagers believe that if the controversy-ridden movie is truly based on Jayasi's poem then there shouldn't be anything objectionable in it. One of the villagers, RK Srivastava, said in the report that Jayasi believed in Hindu-Muslim unity and his poem reflects the theme very strongly.
The local people hope that the release of 'Padmaavat' will swing the spotlight on Jais and help the township regain its lost glory.