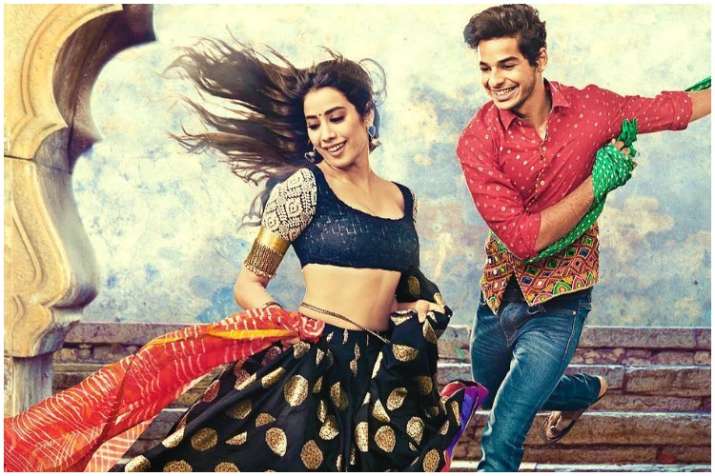 Just a day before the title track of Dhadak is out, actor Janhvi Kapoor shared a heartwarming and fun picture from the sets of the film. In this picture, co-stars Ishaan and Janhvi are seen having a hearty laugh amidst the shoot. She posted this picture on her Instagram handle, with the caption "Meanwhile behind the scenes...."
Just before this picture, Janhvi also announced the release of Dhadak's title track, that is scheduled for tomorrow. Co-star Ishaan also expressed his joy upon the upcoming release of his film's title-track.
Dharma Movies also shared the background music of the tittle-track on their official Instagram handle, with the caption, "Tick tock! The clock & all the hearts are waiting for tomorrow!"
​
Dhadak's trailer has already created buzz among the public owing to factors like Dhadak being Janhvi Kapoor's first film and also because it's the remake of 2016 hit Marathi film, Sairat. While the title track comes out tomorrow, the film is slated to release on 20th July 2018.