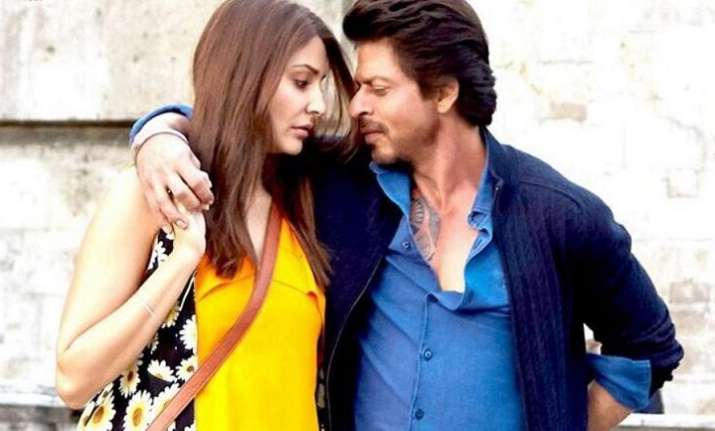 Imtiaz Ali's upcoming Jab Harry Met Sejal's trailer is out since a couple of days and it has already crossed 1 million views on YouTube. Surely, the popularity and anticipation of the movie is overriding, which adds to these many numbers of view. Majority of people are liking the trailer of JHMS, including me. But when we're talking about a filmmaker like Imtiaz Ali, something even an inch below supremacy is hard to digest. While the mini trails of this Shah Rukh Khan and Anushka Sharma-starrer gave us high expectations from the trailer, the trailer itself didn't manage to raise a hair of excitement. The trailer got its number of hits it deserved and will continue to muster more hits on YouTube. But the art-longing heart of a person will not be satisfied after watching the trailer. 
Here are the 5 reasons why Jab Harry Met Sejal didn't live up to my expectations. 
Going by the trailer of Imtiaz Ali's previous ventures, JHMS lies much below their impact. 
If you rewind your cinematic clock or try watching the trailers of his films like Love Aaj Kal, Jab We Met and Highway, you can strike a difference of intrigue in all four of them. While the two-minute sneak peak of Highway and Jab We Met promised a totally different subject, Jab Harry Met Sejal is giving us mild déjà vu of Dilwale Dulhania Le Jayenge and Jab We Met. 
Also Read: Jab Harry Met Sejal: Imtiaz Ali is all praise for Shah Rukh Khan
It looks like a fresh adaptation of Jab We Met 
Let's roll back into time. Picture yourself watching Jab We Met. A damsel in distress Geet on a railway station of a totally unknown place and a handsome man Aditya to lead her way. In Jab Harry Met Sejal, what the trailer tells, Anushka plays a Gujarati version of Geet whose ring is lost in an 'Ajnabi' country while Harry plays Aditya to help her find the thing she's seeking for. This lost and found journey changes Aditya or Harry's life forever. 
Self-discovery and love aren't the new topics in Bollywood anymore
What seems by the trailer is that the film is based on self-discovery and quest for love. We have seen a number of movies that revolve around this topic, sample, Tamasha, Hum Tum, Yeh Jawaani Hai Deewani and many more. I, being an Imtiaz Ali fan, was looking for an oven-fresh idea from the filmmaker as he was coming with a film after two years. 
Also Read: Jab Harry Met Sejal gets U/A certificate without any cut, Imtiaz Ali is happy with censor board
But another important fact cannot be ignored that Imtiaz Ali has always been unfathomable when it comes to the story of his films. One couldn't predict the story of Jab We Met, Love Aaj Kal, Tamasha and Highway just by watching their trailer, though all four of these movies promised an intriguing experience right from the few seconds of the trailer. I personally wish that my presumptions and judgements about Jab Harry Met Sejal are proven wrong by Imtiaz Ali, when the film finally release in theatres. 
The JHMS trailer for all those asking, questioning & waiting for it!! Thx for ur patience! C u in Theaters on4th Aug https://t.co/CTRxTMzgCC

— Shah Rukh Khan (@iamsrk) July 21, 2017
Jab Harry Met Sejal is a romantic drama which features Anushka Sharma and Shah Rukh Khan in the lead roles. Directed by Imtiaz Ali, the flick will hit the theatres on 4th August, 2017. 
For more Bollywood updates, follow our Facebook page