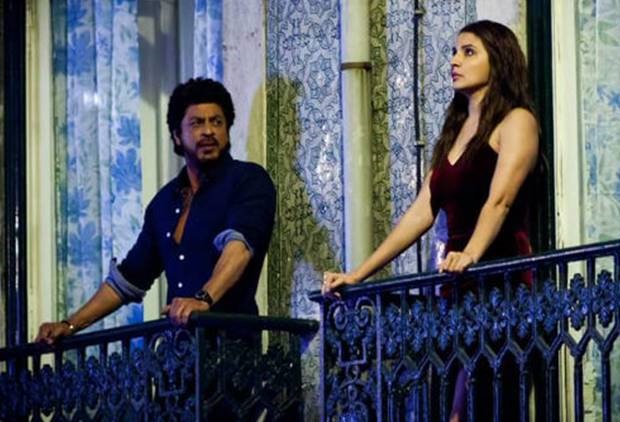 There's some magic all around Jab Harry Met Sejal. Who says? Harry aka Shah Rukh Khan himself told this. He also says that he can never be himself nor Sejal can be herself when they meet each other. Such is the chemistry between Harry and Sejal in Imtiaz Ali's upcoming 'Jab Harry Met Sejal'. Last night, Shah Rukh Khan shared some 'masaledaar' details about the film. In the video he can be seen singing the song 'Dil Le Gayi Kudi Gujarat Ki' and we all know who this Gujrati Kudi is. Of course, one and only Sejal aka Anushka Sharma. And wait, in case you mistake it, this song is not in the movie! 
He captions the video: Kithe hai kudi... Kithe hai meri Sejal? Aa raha hun dil waapas lene.
He also reveals in the video that Harry aka Harinder Singh Nehra always wanted to be a singer so he eloped to Canada to fulfil his dreams. We can see that our Punjabi Munda is so much in love with his Gujarati love interest, Sejal. His world turns into a roller coaster ride whenever he meets Sejal. After meeting his beautiful Sejal, Harry wants to meet each and every Sejal in the world. So he appeals the audience to tell him one city in India which has the largest number of Sejals. Can you guess? Shah Rukh Khan will himself come to the place and meet all the Sejals! Isn't it a lucky day for the all the Sejals around the world? Many Shah Rukh Khan fans, especially the female ones must be thinking about changing their names to Sejal! 
Also Read: Jab Shah Rukh Khan paid Rs. 5000 to Ranbir Kapoor! Here's how SRK is losing money over JHMS!
'Jab Harry Met Sejal' is Imtiaz Ali's upcoming romantic drama film which features Shah Rukh Khan and Anushka Sharma in the lead. The movie is slated to release on 4th August this year.