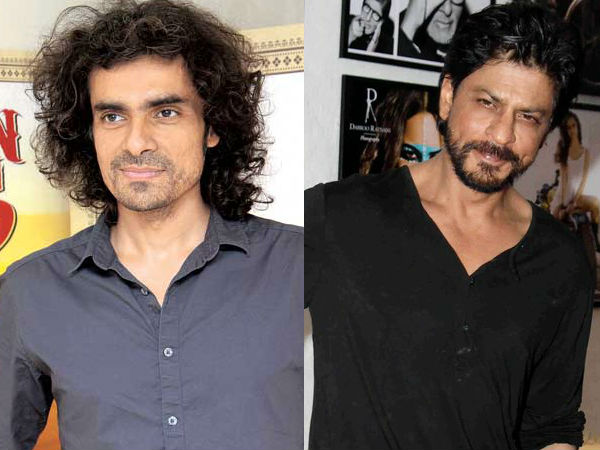 The Shah Rukh Khan and Anushka Sharma starrer Jab Harry Met Sejal has been making huge headlines for all the right reasons. Bollywood director Imtiaz Ali, who has teamed up with SRK for the first time for "Jab Harry Met Sejal", says the superstar never brought his stardom to the set.
"Working with him was like working with any other actor. You realised he is a big star only when you see the crowd around the sets. Otherwise, the way he carries himself and participates in a film, you don't get the feel that he is a star," Imtiaz told reporters here at the trailer launch of the movie.
"We both are from theatre background so it was easy to communicate with Shah Rukh. It was easy to work with him. He is a basic theatre actor for whom the story and the co-actor is important. He is the only giving actor I have worked with," he says. Imtiaz credits his mother for suggesting the basic idea of the film about a tour guide.
"One day my mom told me to make a film where I would shoot at different places so that she could come and visit these places. I said in that case I should make a film on a tour guide and there will be a girl in it.
"I had met Shah Rukh sir and he was asking me if I have a story and I said I have one 'cheap' story. He seemed interested and said, 'We should make this'.
Around 52 years after legendary actor Dev Anand's iconic Guide, Shah Rukh Khan will be seen portraying a guide in Jab Harry Met Sejal.
On a related note, Bollywood King of romance Shah Rukh Khan has been approached by the Jodhpur Tourist Guide Association of Rajasthan for an Honorary Membership. Jodhpur Guide Association Rajasthan is basically a 148 member body, which includes tourist guides from city. Interestingly, the Rajasthan state is known to serve as a popular tourist attraction in India.  Jodhpur Guide Association Rajasthan will honour Shah Rukh with a membership along with a badge as a token.
(With PTI Inputs)
For more Bollywood updates, follow our Facebook page