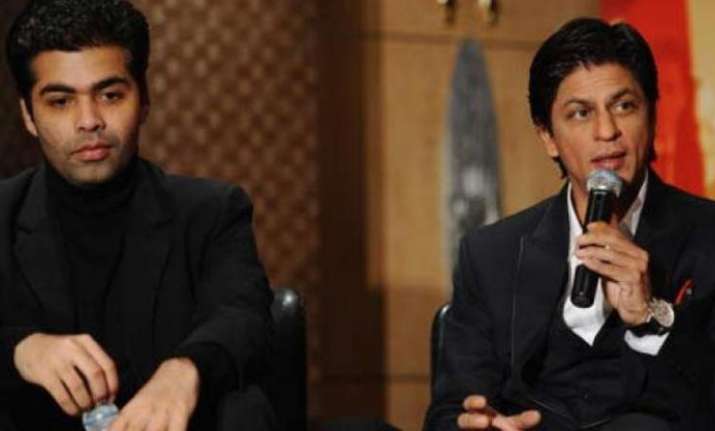 Shah Rukh and Karan on Monday urged their fans to avoid sharing any spoilers about the movie. "This disease named 'spoilers' is not new. It's very old and very irritating. How would you feel if someone told you, 'Why Kattappa killed Baahubali' even when you have not seen the film's second part. Or how would you feel if someone tells you the suspense of 'Gone Girl'? I know you won't like this," Shah Rukh said in a video posted on Twitter.
"Please don't spoil your movie watching experience. In our industry, we make films with love and hardwork. Please say no to spoilers," he added.
Karan also took to the micro-blogging site and said: "I want to make it very clear that I don't spill any spoilers, I just spill secrets on my show ('Koffee With Karan') -- Who's dating who? Who's hating who? Who's doing what? Who's doing who? That's exactly what I talk about.'' 
"But I have never revealed spoilers. As a person who loves cinema I think protecting the spoilers of a film is very essential. That's what I want you to do. Don't reveal any spoilers. It affects the whole viewing pleasure and pleasure is what we all do in this business," he said.
Akshay Kumae, who has worked with both Sid and Sonakshi, also requested people not to spill any spoilers.
Thanks a ton @akshaykumar for doing this! For requesting everyone to NOT reveal the spoilers!!! Thank you my friend....#IttefaqThisFriday pic.twitter.com/ryNCS8JBnQ

— Karan Johar (@karanjohar) October 31, 2017
Ittefaq, backed by Shah Rukh's Red Chillies Entertainments and Karan's Dharma Productions banner, features Sonakshi Sinha, Sidharth Malhotra and Akshaye Khanna in the lead.
The film is slated for release on Friday.
When you give out a spoiler, you become one! #SayNoToSpoilers and watch #IttefaqThisFriday pic.twitter.com/EJQ0Ax2FGL

— Shah Rukh Khan (@iamsrk) October 30, 2017
(With IANS Inputs )