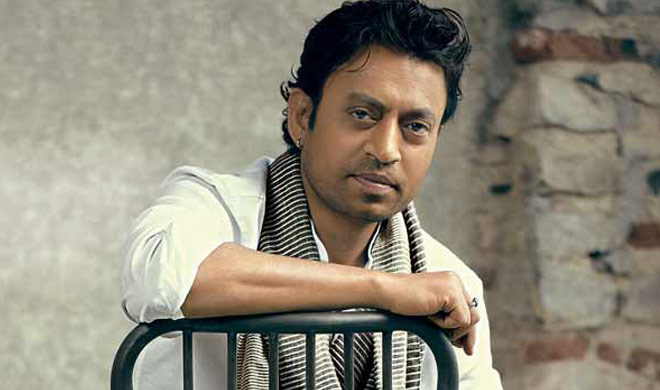 Bollywood actor Irrfan Khan is one of the finest actors of the industry. He has proved his worth in the industry with his stellar performances in movies 'Piku', 'Talvar' etc.
But despite being such a talented artist, he stands out of the quest of being at the top position. And the reason behind this what makes Irrfan unique.
The 49-year-old star believes staying away from the rat race has helped him in becoming versatile as an artiste. "I don't want to be number one. I will detest that position where I will lose my freedom to choose my subject, just because my films are too big," Irrfan told PTI.
He also mentioned that the box office collections has not been a matter of concern for him.
"As a producer or an actor I always want my film to earn more than the expenditure. But I am not in the number game of Rs 100 or 200 crore. I don't think about it at all. I just want my films to do good." During the promotions of the film, Irrfan was seen contacting Prime Minister Narendra Modi and Delhi Chief Minister Arvind Kejriwal.
He also seemed vocal on certain issues. Irrfan, however, says it is not a gimmicky attempt to promote his film. "The social issues I addressed during the promotions are something I have always been vocal about. It is not because my film was coming out so I decided to give my opinion. I said what I wanted to, but I didn't know which thing will grow out of proportion.
"Promotion for me is just a struggle to inform people about the film and nothing more than that. I don't have that much money to give ads every five minutes. I try to evolve with each film and understand the strategy of promoting a film. I don't want to do gimmicks to promote my film." Irrfan also has no desire to join politics.
"I am not looking for a future in politics. I am an artist and not here to win the election. I work for entertainment. My stories speak what I want to say. I only pick topics which I feel are important."
He has a reputation for being a serious actor but Irrfan hopes to break that image with his upcoming romantic film, which will be a Hollywood project. "I will soon start working on my next movie. It is a romantic project of Hollywood. I don't want the tag of serious actor that has been attached to me.