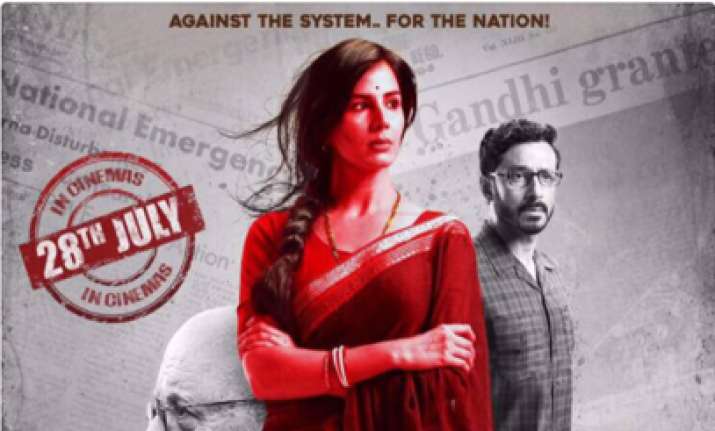 Madhur Bhandarkar's forthcoming film Indu Sarkar starring Neil Nitin Mukesh, Kirti Kulhari and Anupam Kher, is set in the backdrop of Emergency and the CBFC has suggested 14 cuts to the film, said Bhandarkar. 
"Just got out of Indu Sarkar film censor screening. Am appalled at the 14 cuts suggested by the committee. Will go to the Revising Committee," Bhandarkar tweeted on Monday evening.
The National Award-winning filmmaker's movie is based on the Emergency in India and characters in the films are inspired by the late Prime Minister Indira Gandhi and her son Sanjay Gandhi. It stars Neil Nitin Mukesh, Kirti Kulhari, Supriya Vinod, Anupam Kher and Tota Roy Chowdhury.
The Emergency was imposed on June 25, 1975, when Indira Gandhi cited grave threat to her government and sovereignty of the country from both internal and external forces. It lasted till March 21, 1977.
"Indu Sarkar" has drawn the ire of the Congress party even before its release. Mumbai Congress President Sanjay Nirupam had last week penned a letter to CBFC chief Pahlaj Nihalani, asking for the movie to be screened for them before it is censored.
Also Read: Madhur Bhandarkar: Will not screen Indu Sarkar for any political party
On Monday, the Indore unit of the Congress wrote a letter to the Cine Circuit Association and Cine Grah Sanchalan asking them not to screen the movie. They threatened that movie theatres in the city will have to bear the responsibility as Congress supporters will stage protests and burn effigies of actor Anupam Kher and director Bhandarkar if the movie is released in Indore.
Meanwhile, Bhandarkar has made it clear that he has "no agenda to promote any specific political ideology" through the film, which is locked for release on July 28.
For more entertainment stories click here
(With IANS Inputs)