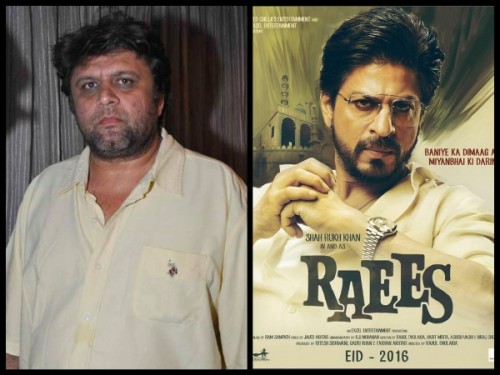 Amid the Raees Vs Kaabil battle, the filmmaker of 'Raees', Rahul Dholakia said that he wants to watch Aamir Khan's superhit 'Dangal'. His King Khan starrer 'Raees' saw a big box office clash with Hrithik Roshan's 'Kaabil' on January 25 with both films gathering positive response from the public.
When asked Rahul if he will see 'Kaabil', Rahul said in an exclusive interview, "Where is the time to see the film? I am busy with 'Raees'. Whatever little time I have I will see 'Raees' in theaters to understand the reaction of audience. I have not enjoyed that bit."
"I have not seen 'Dangal' forget about 'Kaabil'. So, I will first catch up 'Dangal' and then if I get time will see other film (referring to 'Kaabil')." The 'Parzania' helmer wasn't perplexed about the clash with 'Kaabil'.
"For me it was like I want to make a film the way I want to. I have to be honest and loyal to my job. Also the release date is not in my hands. I was not looking at at it (referring to clash). It doesn't matter who competes with which film."
In terms of box office numbers, 'Raees' is ahead with Rs 59.83 crore collection, while 'Kaabil' stands at Rs 38.87 crore in three days. "I am not too much into numbers. I don't understand it. But I do believe the numbers are phenomenal. My producers are happy and so even I am happy. Two days back I was at Gaiety Cinema (in Mumbai) watching the last show, I saw people were waiting till the end of the film. People were going crazy, they were whistling, dancing."
Not only the audience but even B-town celebrities have liked 'Raees'. "Lot of people from industry are saying good things about the film like Twinkle Khanna, Amitabh Bachchan and others. It feels great when people come and praise your film," Rahul says.