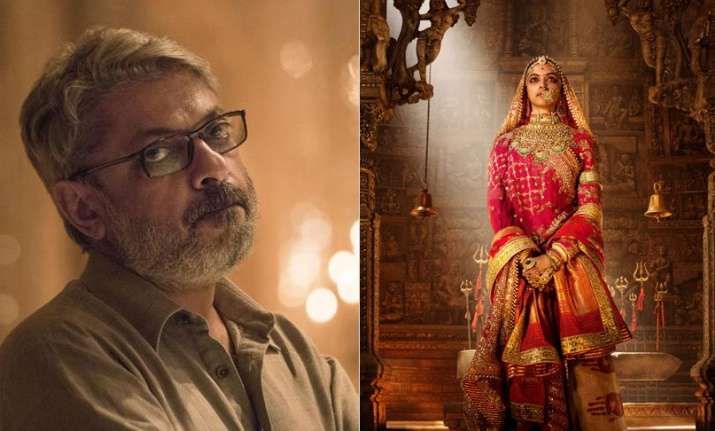 Sanjay Leela Bhansali's magnum opus 'Padmaavat' has already crossed Rs 250 crore at the box-office and continuing its glorious run at the ticket windows. The film starring Deepika Padukone, Ranveer Singh and Shahid Kapoor has been on a record-breaking spree ever since its release on January 25. 
Undoubtedly, Sanjay Leela Bhansali who last month turned 55, has a lot to celebrate. Starting from being out of the clutches of crippling controversies that entangled Padmaavat to the humongous success of the film. However, all these celebrations don't affect the ace director and he rather keeps calm. 
"As a child, I never got to celebrate my birthday. My sister and I were not even allowed to attend birthday parties. Having said that, I see no reason to celebrate, birthday or no birthday. The fate of Padmaavat was never in our hands, or in the hands of those who wanted to stop it. I have just one question for those who don't like my film, many of them without seeing it: Who decides what the audience should see and like?" asks Bhansali as he now puts his mind to his next venture.
Speaking more on it, SLB explains, "My work, my cinema is the only impetus. I have to wake up every morning with hope in my heart. The past year has been traumatic for me. I am yet to process all the levels of attack I went through. I only want to feel thankful that our film has been seen by the public and liked… except by those who invariably think my cinema is about excesses. To them I can only say sorry, I will try harder next time to please you."
Padmaavat has been making the most of its run at the box office. The film raked in a whopping sum of Rs 166.50 crore at the box office in its first week. By the end of the second week, the film had already added Rs 69.50 crore more to its kitty. The third weekend further added Rs 17.80 crore to the total, taking the overall domestic box office collection figures to Rs 253.80 crore.