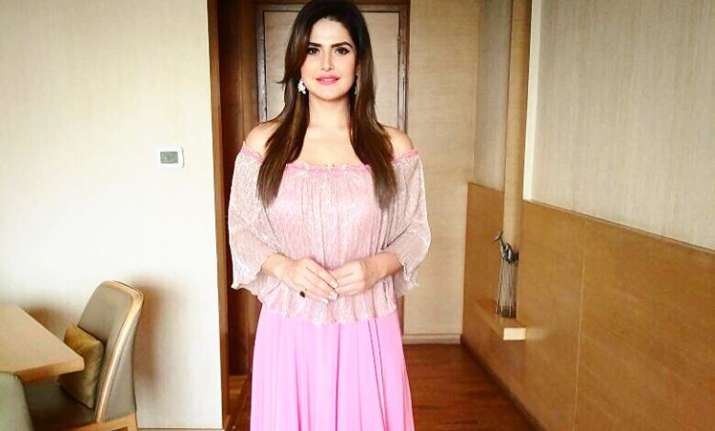 At a time when most Bollywood celebs are accused of using the social media to gain attention, Zareen Khan says that she doesn't post anything on her Instagram and Twitter handles just for publicity.
The "Veer" actress who recently shut her fat-shaming haters by transforming herself from fat-to fab, went candid and said that she doesn't put out posts just to gain more followers. 
Speaking to Hindustan Times, the actress said, "I have followers who want to see what I am up to. I like to keep my posts relatable and don't just post fake things for publicity. I don't go putting out posts just to gain more followers. I am under no pressure to get more followers," 
Well, did Zareen just target her B-town co-stars?
Furthermore, the 29-year old actress revealed that most of her friends are not from the Bollywood industry.
"I belong to a non-filmy background, that is where my friends are from too. Right now, there are so many star kids in the industry and they already know each other," Zareen said.
However, Zareen adds that she doesn't feel like an outsider in the industry.
She said that she feels nice that everyone is welcomed in the industry these days.
Here are some posts shared by the actress.