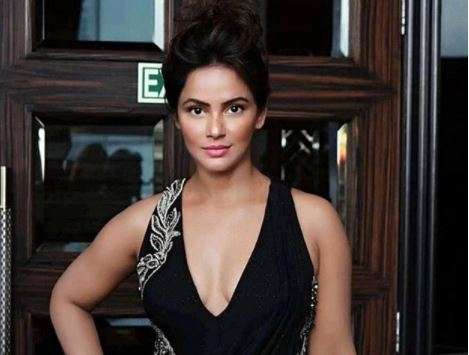 Neetu Chandra who made her Bollywood debut with the Priyadarshan movie Garam Masala is not getting much offers these days. The actress, however says that she is busy doing some quality stuff and has the potential to be be in a film opposite any of the three superstar Khans of Bollywood.
Neetu who featured in films like Traffic Signal, Oye Lucky! Lucky Oye! and Rann, and worked with filmmakers like Ram Gopal Varma, Madhur Bhandarkar and Dibakar Banerjee has not appeared in many films.Asked what went wrong in her career, she says there are not many offers that came her way and in her personal life, she went through a tough time.
"I lost my father four years ago. He was suffering from cancer. So in a way, I was also focusing on my family. I have a production house and one of our productions 'Mithila Makhaan' even won a National Award. I have done a Greek film. So yes, I am working towards quality stuff, but unfortunately, not a lot of offers came my way the way I wanted it to be.
"I surely deserve to be in a Shah Rukh Khan- or a Salman Khan-starrer film. But my talent has not been utilised in the cinema properly. Since I do not come from a film family and have no Godfather, of course, my journey is slow, but steady," said Neetu.
Neetu recently appeared in a music video by Pakistani singer Rahat Fateh Ali Khan titled Banjarey. It is interesting to note that she started her showbiz career with music videos such as Mera babu chhail chhabila and Sajna hai mujhe.
(With IANS inputs)