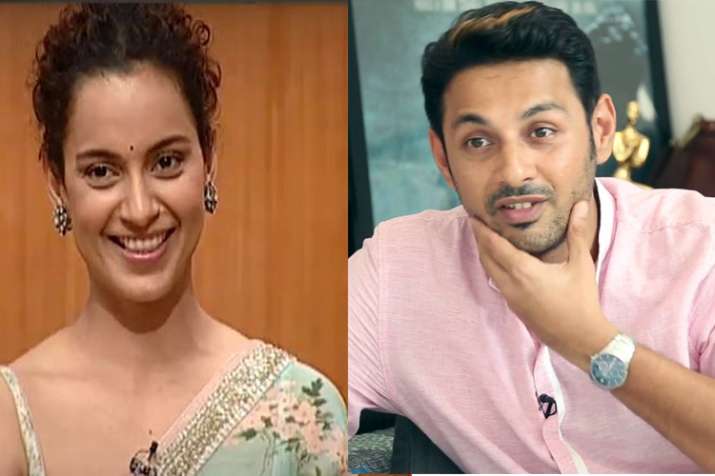 Actress Kangana Ranaut, who gave an explosive interview on Aap Ki Adalat, has sparked a debate in the industry. Some people are lauding her honesty while others are calling it a promotional gimmick. After singer Sona Mohapatra slammed the actress in a lengthy Facebook post for revealing her personal details, Simran writer Apurva Asrani has reacted on the issue. Without taking Kangana's name, the writer in a Facebook post has stated that he is tired of pseudo- feminism.
He said that as a gay man, he has suffered patriarchy and now he suffers from pseudo feminists. Well, Kangana's name is not mentioned in the entire post but you don't have to be the genius to guess that the post was for her.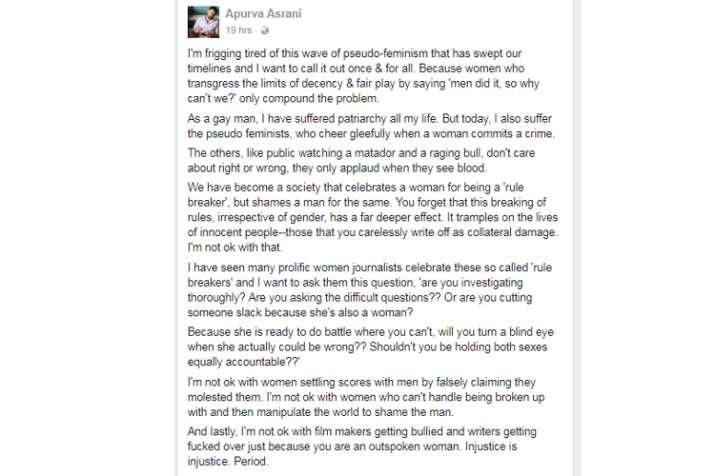 He wrote, "We have become a society that celebrates a woman for being a 'rule breaker', but shames a man for the same. You forget that this breaking of rules, irrespective of gender, has a far deeper effect. It tramples on the lives of innocent people–those that you carelessly write off a collateral damage. I'm not ok with that."
When asked about it, he revealed to a leading daily that Kangana wants to give him publicity. He was quoted as saying, "It was done and dusted for me. Clearly, she wants to give me more publicity. I'd much rather we focus on the wonderful story that Simran is and not on all these conflicts one has with various people."
Earlier, Kangana and Apurva engaged in war of words when he accused the lady of taking the writer's credit in Simran.
After Apurva's harsh words about the actress on social media, it is yet to be seen how Kangana reacts.  
For more entertainment news and updates, follow our Facebook page