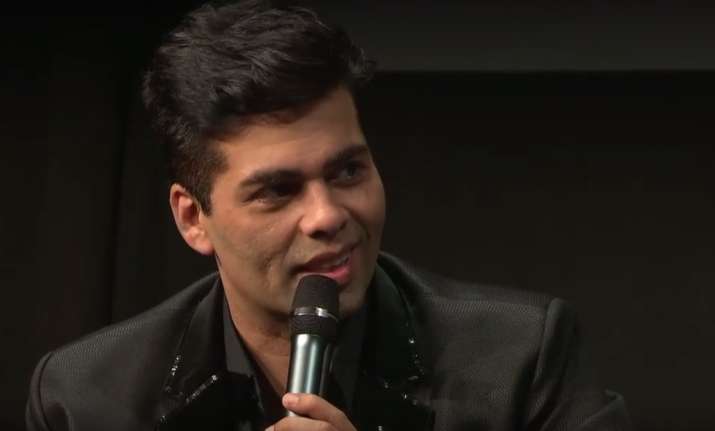 Be it internet, television or movies, this man is all over the place right now. He is arguably the only filmmaker who enjoys the popularity of an actor. Even if he shakes a leg in a reality show or posts a pout selfie, it becomes a piece of news for the cine buffs.
The man in mention here is Karan Johar, whose latest "Ae Dil Hai Mushkil" has hit the screens today after a lot of hullabaloo.
However, apart from his directorial venture, he is making news for various other reasons too, be it his fall out with old best friend Kajol, the fifth instalment of his famous talk show "Koffee With Karan" or the candid confessions.
In a recent special video for his chat show, Karan admitted to have undertaken a cosmetic surgery.
"It's me, my face. I am botoxed, I put collagen up there, I have adjusted my nose, I have done what everyone does in my industry, so that is one of the things," Karan said.
Talking about other things the fans should watch out for in the show, Karan added: "What is the second thing? Well, there will be some fun coming up in the Rapid Fire Round! There will actually be some additional add-ons; nothing really changes in this show as you know, because you don't allow new celebrities to walk into the industry.
"So pretty much the same people, different combinations. Fortunately everyone has a new lover, a new enemy and a new controversy to talk about."
Karan is also excited about the new set of the show, which will be aired on Star World and Star World HD from November 6 onwards.
He said: "The third thing is, uh, well the set! You have to see it, it is stripes, black and white, just like a Zebra is, but you can't cross over at all! Alright! And I am the one who will ask the questions!"
In its past seasons, the show has been graced by a string of A-list actors including Amitabh Bachchan, Shah Rukh Khan, Kajol, Rani Mukerji, Kareena Kapoor, Saif Ali Khan, Preity Zinta, Aishwarya Rai Bachchan, Sanjay Leela Bhansali, Gurinder Chadha, Farah Khan, Abhishek Bachchan, Anil Kapoor, Sonam Kapoor, Parineeti Chopra, Alia Bhatt and more at their candid best.
This time, Shah Rukh Khan and Alia will be seen promoting their upcoming film "Dear Zindagi" in the fifth season of the talk show.