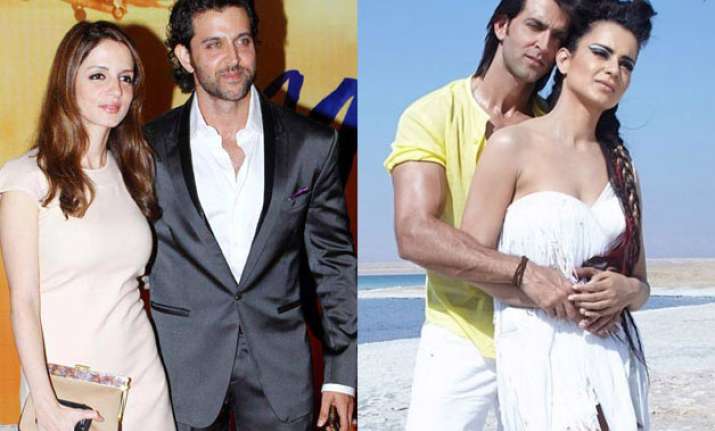 New Delhi: Looks like Bollywood actor Hrithik Roshan has just landed himself in a big trouble.
Currently, the actor is making to the headlines because of his ongoing rivalry with his alleged ex-girlfriend Kangana Ranaut.
In fact, Hrithik has also sent a legal notice to the diva accusing her of defamation. But seems his action has backfired as Kangana too slapped him with a legal notice in which she has accused him of threatening her.
Apart from this, Kangana's legal notice has made certain other revelations as well which have made people speculate over the reason behind Hrithik's divorce with wife Sussanne.
Although, the actual reason behind their split hasn't seen the daylight yet, but as per the gossip mongers, it was Hrithik's rumoured affair with Kangana that made Sussanne part ways with him.
And now Kangana's legal notice is adding fuel to these speculations.
While Hrithik has alleged that it was the actress who was chasing him, Kangana's lawyers have claimed, "That she was invited to a private birthday party in January 2011 'with select guests' establishes the fact that your client was not only professionally associated (with her) but was also personally close. And this was before she signed 'Krrish 3'. She also attended your sister's birthday party in January 2012." Interestingly, it was way head Hrithik and Sussane officially parted ways.
In fact, Kangana's lawyers have also reportedly alleged that Hrithik wanted to make sure his divorce proceedings with Sussanne Roshan were not impacted because of his rumoured affair.
The reports of Hrithik and Kangana's love affair did the round in 2014; however, none of the two officially accepted their relationship.