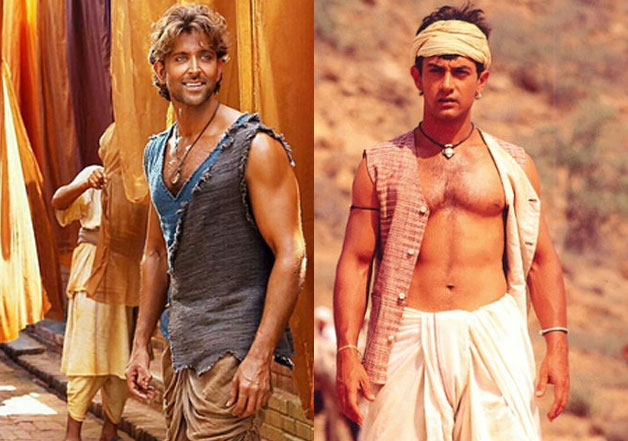 Come August and Bollywood will see the release of one of the most talked about projects, 'Mohenjo Daro'. This Ashutosh Gowariker movie starring Hrithik Roshan and Pooja Hegde in lead roles is about the bygone era of the Indus valley civilisation.
While many are waiting with bated breath to see how Ashutosh brings to life the long forgotten time, the movie has made it to the news for another reason too. It has some striking resemblance to the director's other movie 'Lagaan' starring superstar Aamir Khan. Now, the obvious thing to think is that both are historical movies helmed by Ashutosh.
But, there is a deeper connection between them.
'Lagaan' and 'Mohenjo Daro' both have been filmed in Kunariya, a small village in the Kachch district ofGujarat. The opulent sets of 'Mohenjo Daro' were constructed at the same land where Lagaan's cricket pitch once existed. 'Lagaan' was released in 2001 but to the surprise of the team of 'Mohenjo Daro', the cement pitch was intact. The team had reportedly visited it after six years.
However, this time filming was easier as compared to last time. Over the years, this place has changed with hotels and residential complexes coming up. Unlike, 'Lagaan' the 300 members of cast and crew did not have to stay in local houses.
The sets were reportedly built by locals and few of them even auditioned for the extras.
In 'Mohenjo Daro', Hrithik essays the role of Sarman and actress Pooja that of Chaani. The movie will release on August 12 and go head on with Akshay Kumar's 'Rustom' at the box office.