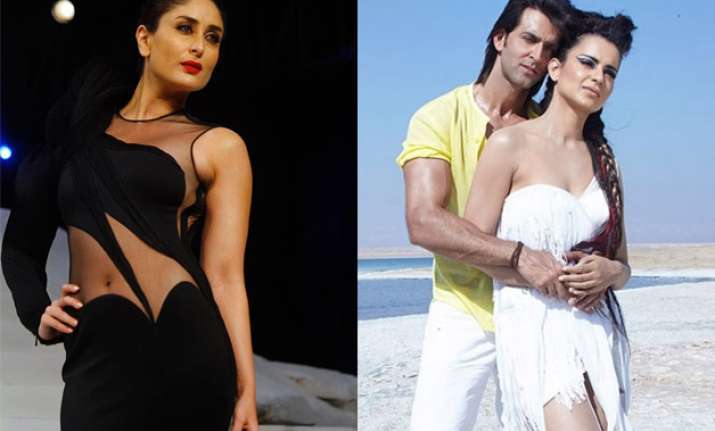 New Delhi: Every time a controversy breaks up in the tinselvile, it takes over all the headlines and gossips. And this time what everyone is talking about is Hrithik Roshan and Kangana Ranaut legal battle.
Hrithik and Kangana have sent out legal notices to each other making weird allegation on each other. In fact, these ex-lovers have shocked everyone after they revealed some unexpected details of their 'mysterious' love affair.
When Hrithik Roshan's co-star from 'Yaadein' Kareena Kapoor Khan was quizzed about this acrimonious fight, she stunned everyone that it doesn't matter to her as it doesn't feature in her life.
"That is something I really don't have an opinion. It is so personal and so sad. I am very fond of both of them. But I really don't have any opinion. And it really doesn't matter because it doesn't feature in my life," Kareena said.
On the other hand, Kangana Ranaut too is going mum over the issue saying that she wants some time before opening up on the controversy.
The Hrithik vs Kangana legal battle began after the 'Queen' actress allegedly called Duggu as her 'silly ex'.
While, the B-town is going neutral over the tussle between lovers-turned-enemies Hrithik Roshan and Kangana Ranaut, wonder what more is yet to be revealed about this 'mysterious' relationship.