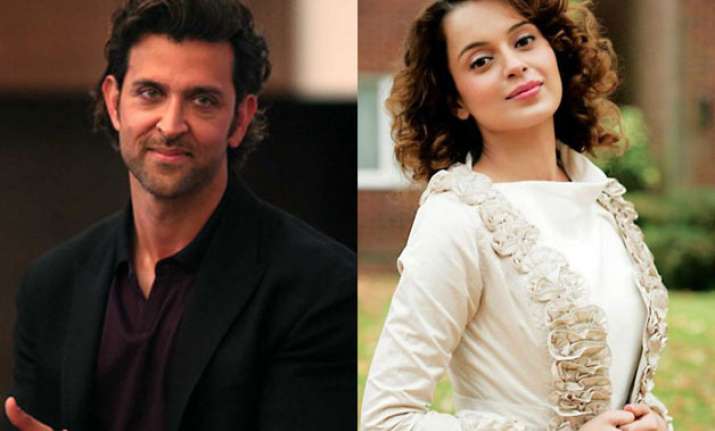 New Delhi: You must be living under a rock if you are not aware of Hrithik Roshan and Kangana Ranaut's legal tussle by now.
Hrithik and Kangana, who were said to be dating each other once, have slapped each other with a legal notice.
The two have not just made weird allegations about each other but have also revealed details about their mysterious love affair.
So far, a lot has been said and written about their legal tussle. In fact, both Hrithik and Kangana have even issued statements clarifying their points.
However, it looks like there's still more to come.
Recently, when the 'Queen' actress landed in Mumbai, she was bombarded with questions regarding this much talked about controversy and Kangana stated that she needs time to speak over this issue.
However, the blame game between Hrithik and Kangana is still on. But this time the 'Bang Bang' actor has given a 'perfect' reply to the blaming stuff.
When a fan quizzed the actor on micro-blogging site Twitter, asking 'one word for the Media people who are spreading rumors about you, plz say something they irritate very much'.
To this Hrithik replied, 'Keep ur head when all about you people are losing theirs and blaming it on you #rudyard Kipling.'
Isn't that a smart reply?
The acrimonious fight between Hrithik and Kangana began after the diva allegedly referred Duggu as her 'silly ex'.
We wonder what is yet to be revealed in this rivalry between the ex-lovers.