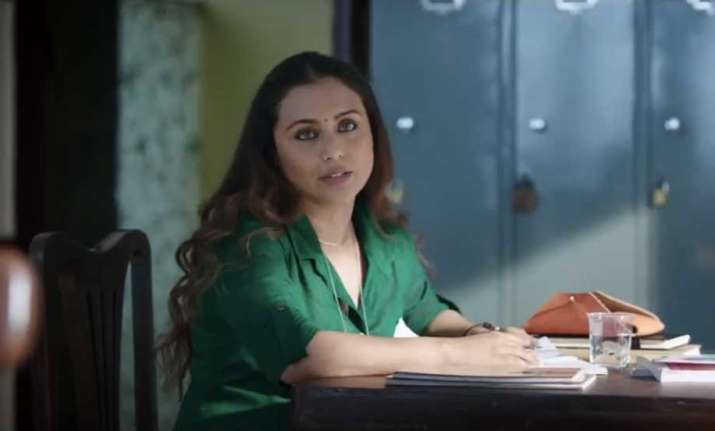 Rani Mukerji-starrer Hichki, which released in India in February this year, is set to release in Russia and in Kazakhstan. Known for some interest in Hindi films, Hichki will get a Russian voiceover release here, as it is one of Kazakhstan's official languages. It will be screened across 15 screens in Kazakhstan, and according to makers, it is the biggest release for a Hindi feature film in the nation since 2015.
Rani won hearts as well as box office glory with her convincing and spirited performance as a teacher who deals with Tourette Syndrome in the movie earlier this year. Since then, the film has been winning laurels not just at the home turf but also at various foreign film galas.
Rani finds it amazing that films can cross over to different cultures and languages because of its universal story.
"Hichki is a reflection of society, a reflection of how we all have weaknesses and we need to overcome them to make the world a better place.
"It talks about every person's determination, focus and positive spirit to win over obstacles. I'm happy that its core message is resonating with audiences across the globe. I am proud of the film, and grateful that people are enjoying it," she said in a statement.
Hichki, helmed by Sidharth P Malhotra, raked in Rs 76.54 crores at the domestic box office. Rani Mukerji won the Best Actress award at the Indian Film Festival of Melbourne and also for Excellence in Cinema.
(With IANS Inputs)