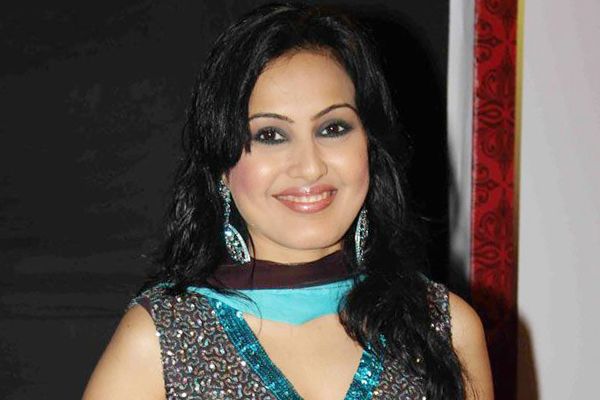 Telly actress Kamya Punjabi, who has released a short film 'Hum Kuch Keh Na Sake' starring late TV actress Pratyusha Banerjee has said that if 'Balika Vadhu' star's boyfriend Rahul Raj Singh had truly loved her then he would not have created trouble in the film's release. She also stated that the protagonist of the film is not based on Rahul.
Rahul claimed that the film had showed him in bad light. Thus, he filed a complaint against Kamya. The Mumbai High Court had apparently passed a stay order against the film's release. Rahul has been accused of abetting Pratyusha's suicide.
"We wanted to do something good for our friend but then some people came in between. How are they involved? If you truly loved her and say you cried every night for her, I don't think you would've done this. You would've given love to the film, not controversy," Kamya told reporters here.
Rahul had accused the makers of using his name in the film and defaming him. Kamya says it was Pratyusha who chose the name 'Rahul' for one of the protagonists in the 18-min fictional short film which talks about depression.
"Now that she (Pratyusha) isn't here, she can't tell you that she chose the name. So lets leave it at that. Is Rahul the only guy in the world? Lets not get into that. Rahul Raj Singh is not the hero of our film...
"He is saying he has been shown on a bad light. You watch the film and see if the hero in the film abuses, or hits the girl?"
Kamya insists the protagonist in the film is not based on Rahul nor the movie. Touted to be Pratyusha's last, the movie chronicles her real life before she committed suicide last year.
"Film is about depression and ego hence the name is 'Hum Kuch Keh Na Sake'. But he took the film to another track. See the film and ask yourself if you see Rahul in the film. If I have to do that I would do this on his face, fearlessly like the way I've had so far.
"If she has committed suicide, who pushed her to that limit? I still say, he is responsible. Let the investigation happen. I would never say something like this through films." The film was not screened at the event.
(With PTI Inputs)