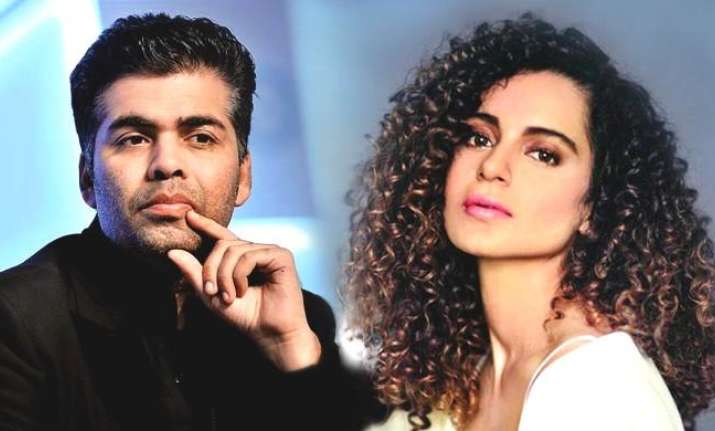 The Karan Johar- Kangana Ranaut rift has become one of the hottest trends on the internet these days. While Karan's "woman card"remark on Kangana didn't go too well with some people, the other half quite liked the comment and trolled Kangana instead.
Well, this time the Twitteratis have surely taken sides. On one hand, we have the Kangana team who have come in full support of the actress. They applauded the "Rangoon" star on her comments on "Koffee With Karan" when she accused KJo of being the "flagbearer of nepotism" and compared him to "Bollywood mafia." 
On the other hand, the Karan team were in favour of the filmmaker and said that being outspoken and opinated was not Kangana's exclusive righs.
Karan said he's "done with Kangana playing the victim card" and also advised the actress to quit Bollywood.
Now, let's have a look at how Twitter reacted to Karan Vs Kanagana situation.
Karan johar should leave the industry. Thank God for Kangana. Bollywood still watchable.

— Sridevi Rao Ph.D (@sitahyderabadi) March 6, 2017
Frankly nothing wrong in what Karan Johar said about Kangana!With due respect to her coming up the hard way she's made playing victim an art

— Demoanarkist (@anarkanu) March 7, 2017
#Very proud of #Kangna Whatever she want to say said on his face not like him making fun of Kangna's English behind her back Karan Johar

— HBD AJAY DEVGN (@Rajvikrm098765) March 7, 2017
Being"opinionated"&"outspoken" s NOT ExclusiveRight given 2 Kangana others can exercise it too.She n her supporters should gt used to it now

— Pari (@hrithik_pari) March 6, 2017
Sorry, Karan Johar, Kangana is where she is not because of you. She's there despite you &your cosy circle. She can say whatever she wants.

— Ray Stings (@Purba_Ray) March 6, 2017