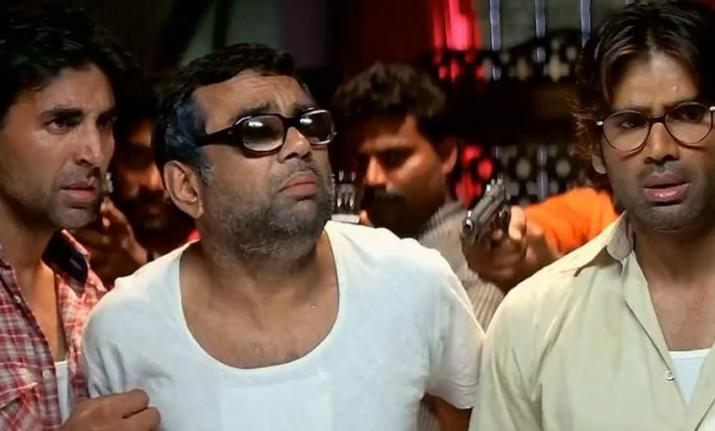 Hera Pheri 3 might feature Akshay Kumar, Paresh Rawal, Suniel Shetty as their present age. Priyadarshan who first directed Hera Pheri has been approached again by the makers of Hera Pheri franchise. After Indra Kumar has confirmed his unavailability to work for the upcoming sequel of Hera Pheri, Priyadarshan might take up Hera Pheri 3. 
According to the reports, "the film is expected to see a time leap and the actors will play the role close to their age. Sources also suggest, "The actors will play characters closer to their age, which has been facilitated in the script with a time-leap. It takes off from where Phir Hera Pheri ended but fast-forwards into the present. The trip is desperate again but in a completely different scenario."
Priyadarshan directed the first Hera Pheri and it will be 19 years gap to get back to Hera Pheri franchise again.
In an interview to the daily, Priyadarshan confirmed that he has been in talks with Akshay, Suniel and Firoz (producer) for Hera Pheri 3, adding that it would be a while before he got to it. He added, "I am currently busy with my Malayalam film, Marakkar: The Lion of Arabian Sea. It is a huge film and I will only think about Hera Pheri after this one is out of my system. Nothing is concrete as yet."
The sources also informed, ""While the leads are eager to reunite, they don't want to sign the film just to milk the brand. They are waiting for a narration."
We are eagerly waiting for this laughter riot movie Hera Pheri 3.