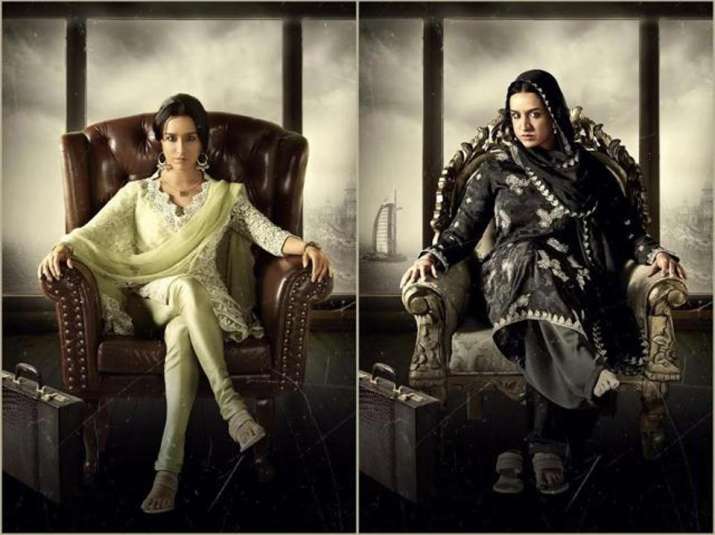 Haseena Parkar film starring Shraddha Kapoor has been released today along with Rajkummar Rao's Newton and Sanjay Dutt's comeback film Bhoomi. While it's too early to comment on all the three big Friday releases, several people have seen the first day first show of Haseena Parkar. The film, which has been directed by Apoorva Lakhia, has been quite boastful of presenting lead actress Shraddha Kapoor in an entirely new avatar.Now, that the film has hit the cinemas on September 22, let's have a look at how the first reactions of the public. 
If you are one of those who are looking for Haseena Parkar movie review before heading to the theaters, have a look at Twitter reactions to the film here.
And it ends! #HaseenaParkar's story needed to be told, but the film doesn't do justice to it.@ShraddhaKapoor was the only noteworthy thing.

— Bollyy (@Bollyydotcom) September 22, 2017
Why #bollywood embolden such a character #HaseenaParkar .it makes me more furious when dumb mind frm our society idealise them.

— Vishal Patel (@venixpatel) September 22, 2017
the film was too good #HaseenaParkar. i saw in the morning suprb. ur acting ws mind blowng superb. i hope u hv dis type of films more nd mor

— anil (@AnilAnilrockzzz) September 22, 2017
@ShraddhaKapoor. i hope you plzzz do this type of films more and more. and more success #HaseenaParkar

— anil (@AnilAnilrockzzz) September 22, 2017
#HaseenaParkar is dragging in the second half all thanks to the faulty narrative structure. #FDFS

— Bollyy (@Bollyydotcom) September 22, 2017
Haseena Parkar chronicles the journey of Haseena, Dawood Ibrahim's sister from teenage to the time when she was 40-year-old. The film has hit the cinemas today and, will be fighting the box-office battle with Sanjay Dutt and Aditi Rao Hyadri starrer Bhoomi and Rajkummar Rao's Newton.
Speaking about her negative character in the film, Shraddha Kapoor said, "I think this character is not in the negative space. It's a real-life character about which there are lots of theories and guessing, but not many people know about her life. So, I feel it's a true story of a woman who faced a lot in her life and dealt with some challenging circumstances", the actress said.
For more entertainment news and updates, please follow our Facebook page